Also from April 27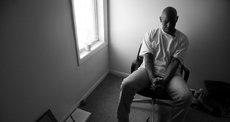 Joe Jones was the first person in the state to be exonerated of a crime by DNA evidence, but life after prison has been difficult. Now authorities have identified the man they say is responsible.
Should lawyers be allowed to ask invading or personal questions during jury selection?
Poll results
Response
Percent
No
53%
Yes
39%
Not sure
6%
Total
458
Have you ever made a pledge to your college's capital campaign?
Poll results
Response
Percent
No
59%
Yes
27%
I haven't attended a college
12%
Total
383
All stories