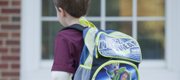 Subscribe to the email edition of First Bell and we'll deliver you the latest local education news and notes every weekday at noon.
Anyone wondering whether the Lawrence school district is getting a good deal on its 11 new rooftop heating and cooling units for district headquarters should rest assured that all is well, said Randy Masten, a member of the Lawrence school board.
He called around. Checked out the specs. Reviewed the bids.
All is well, he reports. District personnel — including Tom Bracciano, division director for facilities and maintenance — did a fine job ordering the most efficient, reliable and environmentally appropriate equipment available.
"They did a very good job in selecting these units," said Masten, who joined his fellow board members in unanimously approving a $106,250 contract with Chaney Inc., of Lawrence. "We are selecting the best units that are available for their intended use."
•••
Several middle school teachers attended Monday night's meeting of the Lawrence school board, expressing concerns about this year's use of standards-based grading for sixth-graders.
Yes, such grades have been used to assess sixth-graders for several years, they conceded, but that was when sixth-graders were in elementary schools.
Now sixth-graders are in middle schools, sharing buildings with older students who only receive letter grades — and teachers who face an increased workload with the grading system, and who would find themselves keeping two different systems in mind if they had different grade levels among their classes.
Tara Zelvy, who teaches sixth-grade at South Middle School, said that she and 30 teachers at the school had met to discuss their concerns. The also drafted a letter listing their concerns, and planned to forward it to board members.
Their concerns include worries about the time required to determine standards-based marks for all their students; about how the Skyward computer system doesn't have all assignments entered; and about how students in the same school will be receiving different grades, simply based on their grade level.
"Middle school should be a cohesive community," Zelvy said.
Later in the meeting, board members approved a list of goals that includes a call for an educational forum for parents and teachers to be able to learn more about standards-based grades, and the district's plans for such grades going forward. That forum is expected to be scheduled sometime in November.
•••
Chris Cobb, who is teaching sixth-graders this year, also attended the board meeting and cited the district's plans to use standards-based grading in middle schools as yet another example of a problem recognized by others from outside the district.
That problem — teachers lacking trust in district administrators — was cited in a Kansas Learning Network report, a finding that Cobb and colleagues on the Lawrence Education Association's negotiating team used during contract negotiations in recent months.
The KLN recommendation: "Address an apparent longtime communication and trust gap between the central office and teachers and work to build a climate of collaboration and openness among all employees."
Monday night, Cobb advised board members to "speak to teachers personally" to find out what they really think about the standards-based grading system, instead of relying on others to relay such thoughts.
Cobb acknowledged that the grading system moved up into middle schools after being reviewed by a committee of administrators and teachers, but described such groups as little more than "rubber stamp committees" that merely affirm "predetermined" decisions.
As for the trust issue cited in the KLN report: "This year has seen that trust gap widen — markedly," Cobb said.
Later in the meeting, board members approved a list of board goals for 2011-12 that calls for the district's Teacher Advisory Group — formerly the Superintendent's Teacher Advisory Group — to "include scheduled meetings with board member representatives."
Copyright 2018 The Lawrence Journal-World. All rights reserved. This material may not be published, broadcast, rewritten or redistributed. We strive to uphold our values for every story published.