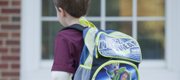 Subscribe to the email edition of First Bell and we'll deliver you the latest local education news and notes every weekday at noon.
Monday night, for the first time, members of the Central and East Lawrence Elementary School Consolidation Working Group plan to start discussing actual potential "scenarios" for closing either two or three elementary schools during the next couple of years.
But first things first.
Two other items are set to precede the "building scenarios" topic during Monday's meeting, which starts at 7 p.m. at district headquarters, 110 McDonald Drive:
• Report on requested data.
• 15-minute brainstorm on gaps in criteria.
The topics are carryovers from previous meetings, as group members continue to lay groundwork for their difficult deliberations.
The "requested data" could cover any number of informational areas, as group members have compiled numbers, charts, maps, budgets and policies on dozens of topics and categories and enrollments and the like. This past week, the district sent out maps — now available online — to go along with demographic data regarding students, so that may be part of the discussion.
The "brainstorm" will be expected to discuss the standards group members intend to use when weighing potential consolidation options. During previous meetings, members have offered and reviewed various criteria that some have seen as being at odds with one another; among them would be a desire to improve walkability for schools, which wouldn't seem to jibe with the group's charge to recommend closing either two or three schools, closings that obviously would hamper walkability for affected students.
During their previous meeting, group members were clear that they wanted to spend no more than 15 minutes reviewing their criteria.
The meeting, as always, will be open to the public and folks are invited to attend and observe. The crowd usually includes a member or two from the Lawrence school board — Keith Diaz Moore, Rick Ingram and Randy Masten often attend — plus principals from the schools that are candidates for closure.
Six elementary schools are on the list: Cordley, Hillcrest, Kennedy, New York, Pinckney and Sunset Hill.
•••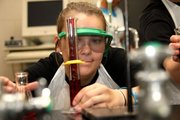 High-achieving students with interests and aptitudes in science and math don't always need to stay at high school to finish high school.
The Kansas Academy of Mathematics and Science is now accepting applications for the program, which allows juniors and seniors to finish their high school careers by living and taking classes at Fort Hays State University, amassing college credit along the way.
The deadline is Feb. 1.
Applicants must meet a number of requirements to be accepted, and space is limited. The state picks up the tab for tuition, books, fees and research-related expenses, while students cover costs for room and board.
"We want to put students in the program who are the right fit for the program," said Ron Keller, the academy's director. "They have to be mature enough to handle this rigorous curriculum at this young age. They're shaking, rattling and rolling all the time. It's a wonderful opportunity, and the kids love it."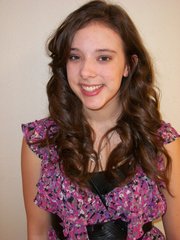 I had a chance to visit with one of the students in the program — Bria Carder, a senior from Eudora High School and daughter of Kevin and Lanette Carder — for a story about the academy, and there's no doubt she's enjoying it.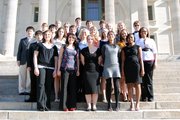 Even if it is plenty demanding.
"I'm lucky to have nap time twice a day, if I want it," Carder said last week, during an hourlong break between classes as she's taking 19 hours of advanced work this semester. "I don't think anything in high school really prepares you for the amount of studying you have to do in college. You're ... studying three hours outside of class for every hour in class.
"It's a lot of self-motivation."
Now in its third year, the program has yet to enroll a student from the Lawrence school district, although it regularly attracts several from districts in Johnson County and Topeka.
Copyright 2018 The Lawrence Journal-World. All rights reserved. This material may not be published, broadcast, rewritten or redistributed. We strive to uphold our values for every story published.