On the street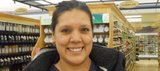 Absolutely, yes.
Topeka — Conservative Republicans in the House have teed up a bill to repeal in-state tuition for undocumented students residing in Kansas.
But their fellow conservative Republican Gov. Sam Brownback refused Friday to say what he thinks about that.
"I'm not ready to comment on that," Brownback said.
He said he supports a proposal that requires voters to show a photo ID to vote and proof of citizenship to register to vote.

But on the in-state tuition issue, he declined to weigh in.
The law was signed by Gov. Kathleen Sebelius, a Democrat, in 2004. Under the law, a student is eligible for the lower in-state tuition rate at a higher education institution if he or she has attended a Kansas high school for three years or more, graduated or received a GED, and signs an affidavit that he or she will apply for legal residency when eligible to do so.
Approximately 400 students in 2010 were benefiting from the provisions of the law. Many attempts to repeal it have failed, but opponents of the law believe they have a better chance of repealing it now because of the large number of new conservatives elected in the House.
But Senate Democratic Leader Anthony Hensley of Topeka said that while the repeal measure would probably pass in the House, it wouldn't in the Senate.
He said the law is helping give some students "the chance to pursue the American dream."
While in the U.S. Senate, Brownback had been an early supporter of the so-called Dream Act, which would have allowed in-state tuition for the children of some undocumented immigrants, and provided a way toward permanent residency. The federal legislation was similar to laws that were approved in some states, including Kansas.
But in December, Brownback, in one of his final actions in the Senate, voted against the measure.
Copyright 2018 The Lawrence Journal-World. All rights reserved. This material may not be published, broadcast, rewritten or redistributed. We strive to uphold our values for every story published.