Topeka — The Kansas House on Thursday gave preliminary approval to a bill that would require voters to show photo identification at the polls and proof of citizenship to register to vote.
The measure, advanced on a 78-36 vote, is a top priority of Secretary of State Kris Kobach, a Republican, who said it was needed to prevent election fraud. A final House vote is expected today.
On the street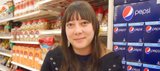 I don't know. I'm really conflicted on it.
The bill would also authorize Kobach's office to prosecute election fraud cases, and increase the penalties for election crimes.
State Rep. John Rubin, R-Shawnee, said the measure would ensure that the votes of legal voters aren't "diluted by anyone who cannot legally vote in Kansas."
Critics of the bill said Kansas already has safeguards in place to ensure fraud-free elections, and that intentional voter fraud was rare in the state. They said the additional requirements to vote will suppress voter turnout, especially among minorities, the elderly and those with disabilities.
State Rep. Ann Mah, D-Topeka, said, if enacted, the bill would produce a number of obstacles to voting and prompt legal challenges.
"It's just bad. I'm not sure we should be using taxpayer money to defend bad law in court," she said.
The bill would require people who register to vote for the first time in Kansas to provide proof that they're citizens, such as a birth certificate or a passport.
Mah said that would make more difficult common voter registration drives, such as those at churches, because people wouldn't know to bring their birth certificates to prove citizenship.
Under the bill, those who do not have a photo ID and are poor could get one for free, but Mah said courts have ruled that for voter ID to pass constitutional muster the state must provide free IDs for everyone.
Copyright 2018 The Lawrence Journal-World. All rights reserved. This material may not be published, broadcast, rewritten or redistributed. We strive to uphold our values for every story published.