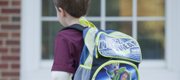 Subscribe to the email edition of First Bell and we'll deliver you the latest local education news and notes every weekday at noon.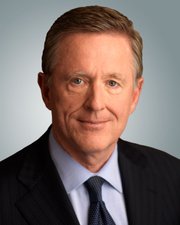 Bill Self will introduce him.
Kansas University Chancellor Bernadette Gray-Little will listen to him.
And at least 550 others will be in the audience to hear from David Booth, keynote speaker for the Community Education Breakfast, set for 7:30 a.m. Friday at the Holiday Inn Lawrence, 200 McDonald Drive.
Booth comes to the event as a 1964 graduate of Lawrence High School, chairman and co-CEO of Dimensional Fund Advisors, and owner of the original set of James Naismith's rules of "Basket Ball," a two-page document for which he paid $4.33 million last year.
There's still room for people interested in hearing him speak in person. Tickets will be available at the door for $40, and proceeds benefit the Lawrence Schools Foundation, a charitable operation that provides financial assistance for the Lawrence school district, including its early-education program for at-risk 4-year-olds.
Self, KU's men's basketball coach, is scheduled to introduce Booth. Booth then will proceed with his scheduled talk — "The Lawrence Experience, and Why It Led Us to Buy the Naismith Rules" — before participating in a question-and-answer session.
The 10th annual event, scheduled to run through 9 a.m., also will include performances from student groups.
"What it's always about is seeing that many people from the community, in one room, celebrating our public schools," said Susan Esau, the foundation's executive director. "To have someone of David's caliber talking about his experiences growing up in Lawrence and having such a successful career, and then buying the basketball rules, is just great.
"It's a lot of fun, and always an inspirational morning."
And we're still taking suggestions for questions to ask Mr. Booth, in case he can't get to all of them during the official Q&A.; Just add your questions to the comments at the bottom of this story, and we'll see about getting some answers.
•••
Plenty of government officials will be in attendance at the Community Education Breakfast, but don't expect them to make any formal decisions other than whether to have cream or sugar in their coffee.
Douglas County commissioners, Lawrence school board members and Lawrence city commissioners are signed up to attend the big event, assuring it to be the largest simultaneous joint public meeting for the three local governments since, well, last year.
The event agenda calls for some official business: the national anthem performed by marching bands from Free State and Lawrence high schools, some special presentations and, of course, the scheduled remarks. Here's hoping that the "public comment section of the meeting — Booth's Q&A; session — will focus on Mr. Booth's business acumen, his childhood experiences and what he envisions at Allen Fieldhouse for the original rules of "Basket Ball."
Then again, maybe someone will ask about the expected completion date for reconstruction of Kasold Drive.
We'll see.
•••
Spectators attending high school sporting events this season will soon discover that ticket prices are higher than last year.
Thank the Sunflower League.
The cost for attending a ticketed event will be $7 for adults, up from $5 last year. For K-12 students without an activity ticket (that costs $25, and covers all sports), the per-event cost will be $5, up from $3 a year ago, said Ron Commons, athletics director at Lawrence High School.
Copyright 2017 The Lawrence Journal-World. All rights reserved. This material may not be published, broadcast, rewritten or redistributed. We strive to uphold our values for every story published.