Dan Phelps
Age: 27
Born and raised: San Francisco Bay area.
Education: Bachelor's degree from University of California Santa Cruz in community studies with a concentration in sustainability in agricultural food systems, 2007.
Experience: In 2006, he did a six-month internship in San Francisco where he helped eight teenage girls grow food and sell it; after earning a college degree, he did a six-month apprenticeship at The Center for Agroecology and Sustainable Food Systems in Santa Cruz where he lived on an organic farm with 45 others; in 2008, he was hired as the propagation manager at CASFS; in 2009, he was assistant manager of a small family farm in Virginia.
Occupation: Full-time farmer and part-time garden coordinator for the Growing Food, Growing Health project which includes gardens at West Junior High, Sunset Hill and Hillcrest schools, and The Merc.
Family: Wife, Cole Cottin.
Hobbies: Music, outdoor recreation and cooking.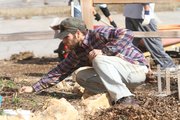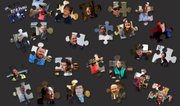 A special section honoring your neighbors, unsung heroes and people who do the little things that just make life better in Lawrence.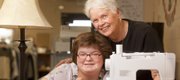 Read about the honorees in the 2011 Only in Lawrence: "Learning" category.
Dan Phelps hasn't lived in Lawrence long, and he's already made a huge difference in the lives of hundreds of students.
Shortly after moving to town in December 2009, the 27-year-old was hired as part-time garden coordinator for a new project at West Junior High School.
At first, he declined the position. Phelps already was working at Vinland Valley Nursery and Cottin's Hardware and was starting his own farm operation. He didn't think he could handle another job.
"Then I slept on it, and I was like, 'This is an opportunity, and I need to find a way to make this happen,'" he said.
Phelps helped transform a large grassy area on the south side of the school into a flourishing garden that provided more than 180 pounds of produce for the cafeteria and material for classroom lessons.
He helped plan what to plant and where. He did the physical work alongside community volunteers and students. More importantly, he served as a teacher and mentor for six WJHS students who were hired to work in the garden. He passed along not only his gardening expertise, but life lessons.
T.J. Everett, 14, has worked alongside Phelps for the past year, and now is considering a career in agriculture.
"He's very easy to work with. He's really energetic — no matter what time of day," T.J. said. "I don't think this project would be the same without Dan."
Phelps grew up in the San Francisco Bay area and fell in love with farming while working at his aunt's farm in the summertime as a teenager.
"I knew that I wanted to work outdoors and I knew that I wanted to be my own boss, and that kind of limited what I was able to do," he said, with a laugh.
In 2007, he received a bachelor's degree at the University of California Santa Cruz, where he studied sustainability in agricultural food systems. That's where he met his wife, Cole Cottin, of Lawrence. Two years later, they moved to Virginia, where he was an assistant farm manager.
They decided to put their roots down in Lawrence because land is considerably cheaper compared to where they lived in Virginia and California. They are farming about 2 acres south of town. This season, they will be selling their produce — mostly tomatoes, potatoes, squash and melons — at The Merc and farmers markets, and they will be supplying some local restaurants.
"The local food movement here is strong and it's thriving, but it's growing, too. That's really important," he said.
In five years, Phelps thinks every Lawrence school will have a garden — as they do in California.
This spring, he is helping start gardens at Sunset Hill and Hillcrest, while continuing work at WJHS, where the garden is expanding.
Nancy O'Connor, of the Community Mercantile Education Foundation, which has spearheaded the garden projects, said Phelps has been the perfect fit.
"He's got it all," she said. "He's a natural teacher. He's great with the kids. He's a hard worker and always on task. He's got great passion, and he's also got a lot of compassion. It's inspiring working around him."
Copyright 2017 The Lawrence Journal-World. All rights reserved. This material may not be published, broadcast, rewritten or redistributed. We strive to uphold our values for every story published.