Ellen Young
Age: 57
Position: Run coordinator, Red Dog's Dog Days volunteer
Runs coordinated: Red Dog Run for the Boys and Girls Club, Shamrock Shuffle, Horsethief Run, Mass Street Mile, Thanksgiving Day run, Kansas Half Iron Man.
Passions: Running, community volunteer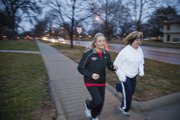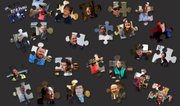 A special section honoring your neighbors, unsung heroes and people who do the little things that just make life better in Lawrence.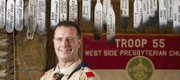 Read about the honorees for the 2011 Only in Lawrence: "Community" category.
Ellen Young doesn't just walk the walk. She runs the run.
That's exactly what she's been doing in Lawrence for years.
She started attending Red Dog's Dog Days community workouts beginning in 1997. After getting herself in shape, Young was asked to begin volunteering within the local fitness community. She ran workout check-ins and invited new people to attend. Young, 57, said she couldn't help but lend a hand.
"We all, no matter what we do, have to help each other out," she said.
Thanks in part to her exposure through Dog Days, she's since been asked to help coordinate runs and fundraisers throughout the region. She's headed up the Red Dog Run with the Boys and Girls Club. She's helped with the Shamrock Shuffle, the Jingle Jog, the Horsethief Run in Eudora and the Mass Street Mile, to name a few.
"I have a passion for running," Young said. "In the Lawrence running community, many people over the years have helped me with races. It's only natural that I, in turn, help them with theirs."
Organizing running events in an active Lawrence community is both easy and difficult, according to Young. She said there are plenty of participants to attract, but there are just as many events for them to choose from.
Young, humble when talking about the time and energy she dedicates to volunteering, gives credit for her work to everyone around her. She credits Don "Red Dog" Gardner for getting her involved with Dog Days. She credits her employers for giving her the opportunity to volunteer as much as she does. She gives credit to the running community for helping keep her going during tough family times.
Gardner gives the credit to Young.
"People like that do it because they want to," Gardner said. "She's motivated. She gets after it. She's always been our person."
Don and his wife, Bev, who've been close with Young for years, recognize the benefit that comes with the Dog Days community.
"It's kind of like one big family," Bev said. "The whole group, you just become a closer-knit group, closer people."
That family has continued to grow and Young is doing her part to help in the process. She recently organized a women's running group, which meets several times each week in downtown Lawrence.
"It's not big, but some good friendships have been formed," Young said.
Young plans to continue running and involving herself in the community until she's no longer able. That dedication is what keeps her going. That dedication is what has made her a big part of the running community family.
"She's just been around," Don Gardner said. "We enjoy her and of course other people do, too."
Copyright 2017 The Lawrence Journal-World. All rights reserved. This material may not be published, broadcast, rewritten or redistributed. We strive to uphold our values for every story published.