Matt Veatch
Age: 47
Occupation: State Archivist at Kansas Historical Society
Education: M.A. History, University of Missouri-Kansas City (1988)
Years in Lawrence: 20
Hobbies: Travel, Reading, Cooking, Gardening
Claim to fame: Establishing a digital State Archives to preserve Kansas
government records (keep.ks.gov)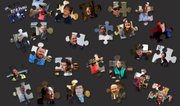 A special section honoring your neighbors, unsung heroes and people who do the little things that just make life better in Lawrence.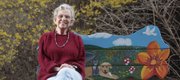 Read about the honorees in the 2011 Only in Lawrence: "History" category.
You'd think an archivist would be focused on the past.
But Matt Veatch, the state archivist at the Kansas State Historical Society, is looking toward the future.
He works to ensure that both old and recent history is preserved in a way that can be easily accessed and researched by future generations.
"We do that in order to know where we came from," said Veatch, who lives in Lawrence and commutes every work day to his office at the State Archives and Library in Topeka.
Veatch is in charge of preserving Kansas government records that have any "enduring value."
There are approximately 40,000 cubic-foot boxes dating back to the founding of the state in 1861. Those include the original Wyandotte Constitution and 34 letters written by abolitionist John Brown.
Increasingly, Veatch and his archivist counterparts across the nation have been working on making sure that records created digitally can be viewed under today's computer capabilities and preserved in a way so they can be accessed in the future.
Veatch also is assistant director of the state archives and library division, which preserves letters, diaries, photos and maps to document the history and culture of Kansas.
Much of this effort can be viewed by going to the website www.kansasmemory.org, which has between 500 and 1,000 users per day. About 5,000 people per year visit the State Archives and Library research room.
Veatch, 47, and his wife Judy grew up in Omaha, Neb., and were high school sweethearts. She is an engineer at Black and Veatch (no relation). Their house at the northeast corner of 17th and Massachusetts is on the National Register of Historic Places.
Matt Veatch graduated from the University of Missouri-Kansas City with a bachelor's and master's degree in history. He has been working at the Kansas State Historical Society since 1992.
Copyright 2017 The Lawrence Journal-World. All rights reserved. This material may not be published, broadcast, rewritten or redistributed. We strive to uphold our values for every story published.