A few education-oriented election extras: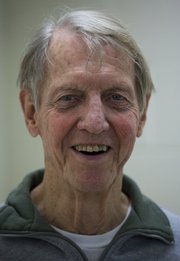 As candidate Bill Roth often reminded me, the Lawrence school district actually is USD 497. His point: The district includes areas outside of Lawrence, too.
He's absolutely right, and Tuesday's election returns serve as a reminder that the district isn't limited to Douglas County, either.
Here are the results in the Lawrence school board race from Leavenworth County, where there are 243 registered voters who live within district boundaries:
Marlene Merrill, 11 votes.
Rick Ingram, 10 votes.
(tie) Keith Diaz Moore and Shannon Kimball, seven votes.
Roth, six votes
Randy Masten, five votes.
Diane Lindeman, four votes.
(tie) Jim Clark and Ola Faucher, two votes.
Tyler Palmer, zero votes.
The district also stretches north into a small portion of Jefferson County, but word is that the three people who live in that area are not registered to vote.
•••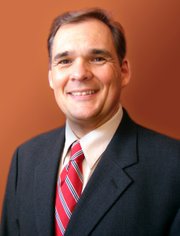 Don't expect incoming board members — Ingram, Kimball, Masten and Diaz Moore — to push for reconsideration of the board's recent decision to close Wakarusa Valley School.
In fact, when it comes to dealing with the effects of the decision — setting bus schedules, adjusting boundaries, etc. — at least one member-elect is ready to move on.
"I'm hoping the current school board is going to do all that," Masten said Tuesday night. "They made the decision. They need to have the follow through. This was their decision, so they need to follow through."
•••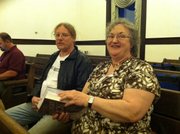 Rich Minder, school board president, stopped by the Douglas County Courthouse for a while Tuesday night to support Merrill, a fellow board member for the past four years who had been seeking re-election.
Minder left only after it became clear that Merrill also would be leaving the board in July, at least four years earlier than she had hoped.
"She's a lifelong educator with an excellent mind," Minder said, noting that she has represented the district on state committees and remains knowledgeable about key policies and procedures. "She is a real asset to the community, this board and to the kids in this district. The community should thank her for her service."
Copyright 2018 The Lawrence Journal-World. All rights reserved. This material may not be published, broadcast, rewritten or redistributed. We strive to uphold our values for every story published.