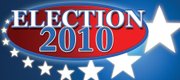 Find detailed candidate profiles, campaign finance information and complete election coverage in our Election Guide.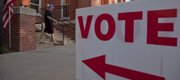 Chris Biggs, Kris Kobach, Phillip Horatio Lucas and Derek Langseth are running for Kansas Secretary of State.
-->
Topeka — Republican candidates Sam Brownback and Kris Kobach have said they want a law in Kansas that would require proof of citizenship to register to vote.
But such an effort may face legal problems.
Earlier this week, such a law in Arizona was tossed by a three-judge panel of the Ninth U.S. Circuit Court of Appeals. The panel, however, did uphold a requirement that voters provide ID when voting. The same court next week will consider parts of Senate Bill 1070, the controversial Arizona immigration law that Kobach co-wrote.
On the issue of requiring proof of citizenship to register to vote, the court ruled that the Arizona law conflicted with the federal National Voter Registration Act of 1993.
That act established a uniform registration form that requires applicants to swear they are citizens under penalty of perjury.
In 2004, Arizona voters approved Proposition 200 a separate state registration form that requires proof of citizenship.
But voting rights and Hispanic groups said the law created barriers to voting, especially for new citizens. They claimed thousands of Arizona voters had their registrations rejected because they didn't provide the documents required by the state.
The appeals court panel — which included former U.S. Supreme Court Justice Sandra Day O'Connor, who heard the case as a temporary appeals judge — agreed with the plaintiffs.
"It is indisputable that by requiring documentary proof of citizenship, Proposition 200 creates an additional state hurdle to registration," their ruling said.
Supporters of the law said it ensured only eligible voters cast ballots in elections, and they promised to appeal the ruling.
Brownback, who is running for Kansas governor, and Kobach, who's running for secretary of state, have said requiring proof of citizenship would be good for Kansas' election system.
"This will help reduce instances of voter fraud," Brownback said.
Brownback's opponent, Democrat Tom Holland, and Kobach's opponent, Democratic Secretary of State Chris Biggs, have been critical of the Republicans' positions on voter requirements. Both Republicans also support requiring Kansans to show a photo ID to vote.
"This is a solution in search of a problem," said Holland. "The largest threat to the integrity of our elections would be career politicians placing additional – and expensive - barriers between voters and the ballot box. This burden would be especially hard on the elderly, the poor and the disabled," he said.
Biggs has said there are few voting irregularities in Kansas elections, and Kobach is simply creating an issue where there is none. But Kobach has said it is a real problem, and has also vowed, if elected, to expand the prosecutorial powers of the secretary of state's office.
Next week, the federal appeals court will take up Arizona's appeal of a lower court ruling that prevented parts of Senate Bill 1070 from taking effect. The bill, which Kobach was instrumental in forming, requires local law enforcement to seek proof of citizenship from people they suspect of being in the country illegally.
Copyright 2018 The Lawrence Journal-World. All rights reserved. This material may not be published, broadcast, rewritten or redistributed. We strive to uphold our values for every story published.