Justin Riley, Robert Lyan and Zach Wustefeld each scored a goal as Lawrence High's soccer team beat Topeka, 3-1, on Saturday at LHS.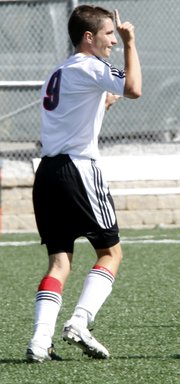 Riley's goal came off a header from fellow sophomore Gavin Fischer.
The Lions (2-6-1) will play host to Olathe East on Tuesday.
Copyright 2018 The Lawrence Journal-World. All rights reserved. This material may not be published, broadcast, rewritten or redistributed. We strive to uphold our values for every story published.