Note: As part of our new health section, we will be featuring readers' health-related questions. If you have a question, contact Karrey Britt, health reporter.
Q: In Wednesday's paper, it stated Lawrence has three nursing homes. Is Windsor Place not a nursing home?
A: Windsor of Lawrence is an assisted living facility and not a nursing home.
The Centers for Medicare & Medicaid services only maintains a database on facilities licensed as nursing homes, skilled nursing facilities or long-term care units. That information is what is on its nursing home compare site.
Windsor of Lawrence is an assisted living facility and is inspected by the Kansas Department on Aging. There are several ways to get a copy of an inspection report:
• Kansas Department on Aging — 785-296-1282 or 785-296-1261. The cost is 25 cents per page.
• Kansas Advocates for Better Care — 785-842-3088.
• Visit the assisted living facility. They are required to have a copy for consumers.
According to Kansas Advocates for Better Care, Windsor's last inspection was March 12, 2009, and they had 10 deficiencies.
Senior care
In an e-mail, Mitzi McFatrich, executive director of Kansas Advocates for Better Care, shared some insight into the governance of senior care facilities. She has given me the green light to share this valuable consumer information: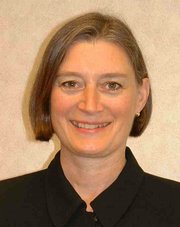 "KABC maintains a database of all licensed, adult care homes in Kansas, including nursing homes, and the list that follows: Assisted living facilities, Homes Plus, board and care Homes, residential health care facilities, and nursing homes for mental health.
"They are all licensed by the state. Few of them are certified by CMS because they don't qualify for federal reimbursement funds for room and board the way that nursing homes do. These types of facilities are largely governed by state legislation and state regulations.
"Persons living in assisted living and the other types of facilities can qualify for Medicaid funded services through the Home and Community Based Services Frail Elder Waiver the state of Kansas offers, but it covers only services — not room and board expenses. However, it does cover room and board in nursing homes.
"It is very complicated. You would think the right thing to do is fund the level of care a person needs regardless of the setting, but that is not the case. It is significantly less expensive to provide care in a home setting, especially if a person owns their home; however, the nursing home legislation is old at the federal level. Assisted living didn't really emerge until the 1990s and the legislation didn't catch up with that level of care to reimburse it. Nursing homes are funded and regulated at a much higher level than any other kind of long-term care for elders. Assisted living has little regulation and little additional government funding.
"It is a big conversation in the Topeka legislature right now, because home and community-based services are less expensive for the state, but don't receive the level of reimbursement or have the entitlement that nursing home care has. So if a person is low-income and needs care, their choice is basically a nursing home, unless someone else picks up the tab."
Copyright 2018 The Lawrence Journal-World. All rights reserved. This material may not be published, broadcast, rewritten or redistributed. We strive to uphold our values for every story published.