The good news:
• 17 nursing homes (6 percent) have had 3 consecutive years of good inspections.
The bad news:
• 73 nursing homes (24 percent) have had 3 consecutive years of poor inspections.
Note: Three consecutive years are better than one because it shows that there has been a trend of poor inspections. Lawrence's three nursing homes didn't make the good or bad inspection lists. Four area nursing homes made the bad list:
• Hickory Pointe Care & Rehabilitation Center, Oskaloosa.
• Bonner Springs Nursing & Rehabilitation Center.
• Life Care Center of Osawatomie.
• Tonganoxie Nursing Center.
The details:
• There are 302 nursing homes in Kansas.
• 5 or less deficiencies make a good inspection.
• 10 or more deficiencies make a bad inspection.
• 8 is the national average of deficiencies.
Examples of deficiencies are a failure to:
• Provide residents proper treatment for bed pressure sores.
• Properly manage each resident's personal money which is deposited with the nursing home.
• Make sure residents' nutritional needs are met.
• Prove that staff has obtained training and skills required by state.
Sources:
• Report released by Kansas Advocates for Better Care.
• Data taken in November from the Centers for Medicare & Medicaid Services.
• Inspections done by the Kansas Department on Aging.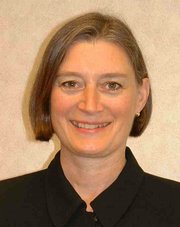 "I was surprised the first year we did this and disappointed that we are looking at so few very positive performing nursing homes and so many that are facing many more challenges in terms of meeting the standards of care that the federal government and state government have set."

— Mitzi McFatrich, Kansas Advocates for Better Care executive director
According to the latest survey (Aug. 1, 2008-Oct. 31, 2009):
• 6 nursing homes had no deficiencies.
• 53 were cited for mistreating residents.
• 55 was the most deficiencies at Hutchinson Care Center.
Lawrence nursing home deficiencies:
• Brandon Woods at Alvamar: 21 cited: 21 corrected.
• Lawrence Presbyterian Manor: 7 cited; 7 corrected.
• Pioneer Ridge Retirement Community: 3 cited; 3 corrected.
The only center within 25 miles of Lawrence not to have corrected all deficiencies, according to the CMS Web site:
• Hickory Pointe Care & Rehabilitation Center: 23 citations; 18 corrected. When contacted, an administrator said all citations had been corrected.
Need information about long-term care?
• Kansas Advocates for Better Care — 800-525-1782 or www.kabc.org.
• Visit medicare.gov and click on "compare nursing homes in your area."
Need to file a complaint?
• Contact the Department on Aging at 800-842-0078.
• Call 911 if it's an emergency situation.
Copyright 2018 The Lawrence Journal-World. All rights reserved. This material may not be published, broadcast, rewritten or redistributed. We strive to uphold our values for every story published.