It's not quite "Sweatin' to the the Oldies," but kids at New York School get a running start at each gym class with a healthy dose of Hannah Montana.
The upbeat sing is enough to motivate them to run nonstop for four minutes or so to open each session. If students make it for the whole year, they get an ice cream party.
The music sounds pretty clear, too, coming out of a speaker system installed a few years back with assistance from a grant.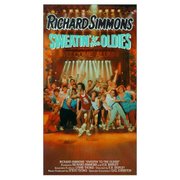 No word yet on whether fitness guru Richard Simmons plans on trying to create another edition of "Sweatin' to the Oldies." Perhaps New York's gym would offer a fine setting...
•••
Winter break is on the way, and just in case you're wondering what the schedule is for the Lawrence school district, here you go:
• High schools: Students in grades 10-12 have final exams the mornings of Dec. 16 and Dec. 17, meaning students will be out of school for those afternoons. Because the break coincides with the end of the semester, high schoolers won't be back in class until Jan. 4.
• Junior highs and elementary schools: The last day of school for the month is Dec. 17 — buildings are closed beginning Dec. 20 — and students don't return until Jan. 4. Elementary schools are on trimeters, and the second trimester doesn't end until Feb. 17.
•••
Negotiations between teachers and district administrators now are being officiated by a federal mediator.
The sessions, which started between the two sides in October, moved into mediation Monday night. Another meeting, with a mediator, is set for 5 p.m. Wednesday at district headquarters, 110 McDonald Drive.
The two sides are renegotiating terms of this year's work agreement, to make changes to work schedules and other matters related to the district's plans for reconfiguring schools leading into the 2011-12 academic year: reserving elementary schools for grades K-5, establishing middle schools for grades 6-8, and expanding the rolls at both high schools to include four grades, 9-12.
— Are you aware of something special happening in or coming to area schools? Let me know, at mfagan@ljworld.com.
Copyright 2018 The Lawrence Journal-World. All rights reserved. This material may not be published, broadcast, rewritten or redistributed. We strive to uphold our values for every story published.