On the street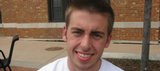 Yes because you have a bunch of these students that don't really understand about what drugs can do if they take too much of them.
-->
Parents of underage Kansas University students now will be notified if their children are caught using drugs or violating alcohol policies, according to one of several new policies announced Tuesday by the university.
The parent notification system and several other initiatives, including an amnesty policy and mandatory alcohol assessments for incoming students, were employed by the university after the deaths of two freshmen in alcohol-related incidents this semester.
"It's a very important step for the university and it's a big change," said Marlesa Roney, vice provost of student success. "It's a change we hope will help our students understand that we care very deeply about their safety, about their success."
Effective immediately, the university said parents and legal guardians will be notified when:
• a student under 21 violates any drug law or university drug policy;
• after the second violation of the university alcohol policy;
• when a student endangers his or her own or someone else's health or welfare through the use of alcohol;
• when a drug or alcohol violation results in the cancellation of a student's housing contract; or
• if a student is referred for a second-level alcohol assessment.
"Parents continue to be influential on their sons and daughters," Roney said. "For students who are having difficulties in substance abuse, this is another way to provide some assistance."
Two recent deaths
Implementation of the new policies, intended to encourage only legal and responsible drinking, was accelerated by the recent student deaths, Roney said.
Dalton Hawkins, 18, was found dead April 24 after falling off a roof of a scholarship hall. The Shawnee student died from injuries to his head and chest after falling from the roof of the three-story Watkins Scholarship Hall after drinking alcohol, according to a preliminary autopsy report. Hawkins lived in Ellsworth, a different residence hall.
Jason Wren, 19, was found dead March 8 inside Sigma Alpha Epsilon fraternity after a night of drinking margaritas, 10 or 12 beers and whiskey, said Jay Wren, his father. The Littleton, Colo., student had been kicked out of a university residence hall just before his death and after multiple alcohol violations.
Jay Wren said in a phone interview that he's grateful for the university's response and believes that the new policies will save lives.
"I highly commend KU for doing this and I'm sorry it wasn't done sooner, but at least other kids will benefit," Wren said. "The students will be better off for it and I know it'll bring more comfort to the parents that they'll be able to know that if their student is in trouble, they'll be notified."
Scope of new policies
University officials will notify parents by letter or, in elevated and more significant situations, by telephone, Roney said. She said national privacy laws give universities the option to provide information on health and safety to parents without written consent from a student.
The university has authority to become involved only when incidents occur on campus. Roney said a newly formed community alcohol coalition will discuss how to respond to alcohol- and drug-related incidents involving students off campus. She said the university will work with greek houses, which are off campus, and other student housing and apartment complexes near the university to take action when representatives submit referrals.
The coalition includes Roney; Lew Perkins, KU athletic director; Ron Olin, Lawrence police chief; Rob Chestnut, Lawrence mayor; and other representatives from KU, local government, Lawrence public schools, law enforcement, health care and establishments that sell liquor.
Under another significant policy change announced Tuesday, students who seek medical assistance for people experiencing alcohol-related emergencies will be given amnesty from alcohol-related university and student housing policies. The policy is intended to encourage students to take care of one another without fearing repercussions, Roney said.
"We have heard from some students that there's a little bit of a worry," she said.
In addition, mandatory online alcohol assessments will be required for incoming students, beginning in the fall. Those deemed to be high-risk will be contacted by the university and be required to participate in a follow-up program.
The university also said it plans to take additional steps to educate students about drinking. More actions will be announced before classes start in the fall, the university said.
Student reaction
Several students said the new policies invade their independence as college students.
"I think it's bad. People should be living on their own when they're in college and doing what they want to do," said 19-year-old David Hughes, St. Louis freshman. "It's where you learn to be responsible without your parents' supervision."
"I'm not sure if it's the university's responsibility, it's basically our own," said sophomore Kristin O'Halloran, 19, of Overland Park.
Roney said the university wasn't trying to spoil the college experience, but that it was interested in finding solutions for encouraging responsible, safe and legal alcohol use.
"Fun is something different than death," Roney said. "It's really about understanding boundaries, understanding that alcohol can be poison and understanding what's responsible behavior."
Copyright 2017 The Lawrence Journal-World. All rights reserved. This material may not be published, broadcast, rewritten or redistributed. We strive to uphold our values for every story published.