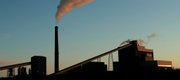 After months of debate and legislative battles, Sunflower Electric Power Corp. will be allowed to build a new, coal-fired power plant in Southwest Kansas. Trace the history of the disagreement and look back on how we got here.
• November 2006 — Lawrence City Commission votes 3-2 to urge Kansas Department of Health and Environment to deny permits for the coal-burning power plants.
• Oct. 18, 2007 — KDHE Secretary Rod Bremby rejects permits for two 700-megawatt coal-burning electric plants.
• March 21, 2008 — Gov. Kathleen Sebelius vetoes the first bill that would allow construction of the plants. The Legislature passed two more coal plant bills in the 2008 session, and Sebelius vetoed those, as well.
• April 22, 2008 — Then-Lt. Gov. Mark Parkinson said at an Earth Day event, "You cannot say that you are an environmentalist, that you support the environment, that you are part of the green movement, and vote for coal-fired plants that are not needed for this state."
• April 13, 2009 — Sebelius vetoes the fourth attempt to require construction of the plants.
• April 28, 2009 — Parkinson sworn in as governor as Sebelius heads to Washington to become secretary of the U.S. Department of Health and Human Services.
• May 4, 2009 — Parkinson signs agreement with Sunflower Energy to allow one 895-megawatt plant.
Copyright 2018 The Lawrence Journal-World. All rights reserved. This material may not be published, broadcast, rewritten or redistributed. We strive to uphold our values for every story published.