-->
On the street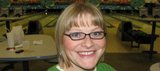 Yes, I'm doing that today — a gift certificate given to me by my brother, he gets it back.
Leslie Ahlert's been ringing up holiday cheer — in the form of Vera Bradley handbags, Department 56 villages and countless hand-blown glass Santa ornaments — in downtown Lawrence for 26 years now, and the way she figures it, this latest holiday shopping season has proven more nice than naughty.
"There's less negativism this year," said Ahlert, co-owner of Stitch On Needlework Shop, 926 Mass. "I definitely think, financially, people are seeing an upturn with their stocks. I think that has brought on some uplifting feelings.
"It's encouraging. We're going in the right direction now."
Ahlert and retailers throughout the city, state and country are hoping to continue such momentum — beginning today and extending into the new year.
Industry observers expect retailers to follow tradition and offer post-Christmas sales for bargain-conscious shoppers, especially with the holiday leading into a weekend. JC Penney, for example, was scheduled to open at 5 a.m. today, to welcome shoppers with their gift cards — as well as their returns — in hand.
Just how much merchandise and selection will be available remains to be seen. Unlike last year — when shops had ordered merchandise based on robust expectations, before the stock market crashed in October — many shops this time around opted to curtail their orders for the holiday season.
Overall, the National Retail Federation has forecast holiday spending to decline by 1 percent this year. Retail sales in November already decreased by 0.8 percent compared with a year earlier.
Ahlert considers herself fortunate. Her shop's sales since Thanksgiving are up about 10 percent compared with a year earlier, but she cautions that such numbers should be viewed in perspective.
"We don't like to compare with last year," she said. "We're going in the right direction now."
Copyright 2018 The Lawrence Journal-World. All rights reserved. This material may not be published, broadcast, rewritten or redistributed. We strive to uphold our values for every story published.