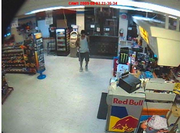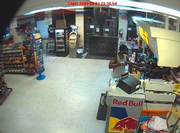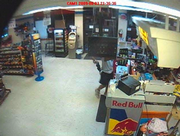 Police responded Monday night to a report of an armed robbery at Conoco, 2447 W. Sixth Street.
According to Lawrence police Captain Ray Urbanek, a man entered the business carrying a long gun and stole money from the store.
Urbanek described the suspect as a black male in his 20s wearing dark shorts with white stripes and a gray tank top. The suspect is believed to be about 5-foot-6 and 150 pounds.
Police were unsure Monday night if the suspect fled from the premises on foot or in a vehicle.
The call came in to police at 9:31 p.m. and units were on scene minutes later. No further details were available Tuesday morning.
Police ask anyone with information to call the Lawrence Crime Stoppers hot line at 785-843-TIPS (8477).
Copyright 2018 The Lawrence Journal-World. All rights reserved. This material may not be published, broadcast, rewritten or redistributed. We strive to uphold our values for every story published.