On the street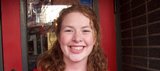 No. There are cities with much larger homeless populations, and I think Lawrence does an admirable job helping those in need.
-->
Tougher times may bring tougher regulations for panhandling in downtown Lawrence.
Spurred by complaints from downtown businesses, city commissioners are set to discuss a host of options, including the idea of banning most panhandling activities from the downtown area.
"We don't want to be completely intrusive, but we have to set some expectations for folks," City Commissioner Rob Chestnut said. "We don't want people feeling uncomfortable downtown."
But downtown merchants say that is increasingly what is happening.
"This is an issue I hear about nearly every day," said Jane Pennington, who serves as the executive director of Downtown Lawrence Inc.
Pennington said merchants have noticed a gradual increase in the number of panhandlers seeking money in the downtown area, and they've started to hear more from customers who say the practice makes them uneasy.
There is precedent for banning panhandling from prominent shopping districts, according to research conducted by the city's legal staff. Kansas City, Mo., has banned panhandling in the Country Club Plaza area, and other cities - like Madison, Wis. - permit panhandling only in specified zones of their downtown.
Staff members, though, also are warning that there can be the risk of future lawsuits if regulations go too far. Historically, courts have deemed panhandling to be an activity that warrants freedom of speech protections. Scott Miller, a staff attorney for the city, said some of the bans implemented in other cities haven't yet been tested in the courts.
The legality of any new regulations largely would depend on specific details. Miller, for example, said the city would need to become more specific about what constitutes panhandling. Some cities have limited it to verbal solicitations for money. Others have included passive solicitations, such as people playing music while having a jar out for donations.
Miller said depending on how the city defines the activity, bell ringers and other nonprofit groups that solicit money also could be affected by the regulations.
Other options besides an outright ban exist. Miller also said some communities make it illegal to panhandle at night, with the thought that the activity potentially could be more dangerous at night.
The city already has a law on the books that makes it illegal to "aggressively panhandle." That includes repeatedly asking the same person for money, touching a person, following a person or asking for money in areas next to an ATM machine.
Merchants, though, say that law has not eased their concerns, and city leaders said only a handful of cases have been prosecuted under the law.
Opinions from downtown visitors are mixed on whether panhandling is a problem.
"We get asked every time we're downtown," said Drew Pearce, who comes downtown a couple of times per week.
Others, though, said the practice seems to actually fit in Lawrence.
"It's part of the charm," Chris McQuiston said.
Merchants disagree. Pennington said the activity runs counter to the image that downtown markets.
"We want the downtown to be a very family-friendly environment," Pennington said. "With that many panhandlers on the sidewalk, it is difficult to maintain that sort of atmosphere."
Commissioners will discuss the issue at their 6:35 p.m. meeting on Tuesday. Commissioners, though, are being presented with any proposed ordinances, and will make no final decisions.
Copyright 2018 The Lawrence Journal-World. All rights reserved. This material may not be published, broadcast, rewritten or redistributed. We strive to uphold our values for every story published.