On the street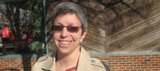 No. It seems like it's a pretty easy place to find a job, but there aren't a whole lot of well-paying ones.
-->
Suzi Dorei spent Tuesday afternoon at the Lawrence Workforce Center polishing her resume and navigating her way through online job postings.
As concerns grow about a worsening economy, Dorei said she's also had to lower her expectations about how to make ends meet.
"I've had to swallow my pride a bit," said Dorei, who is cleaning houses two hours a day after she lost her job as an administrative assistant when a Lawrence screen printing company moved its operations out of the area.
A new statewide unemployment report released Tuesday, however, shows Dorei should have a decent chance at landing a job. The Kansas unemployment rate of 4.3 percent is better than the national rate of 4.8 percent. Lawrence and Douglas County's rate is better yet at 4.1 percent. The state and local numbers are for January while the national rate is for February, the most recent months for which statistics are available.
Cheryl White, a supervisor at the Lawrence Workforce Center, said the data continue to show a steady job market for Lawrence. Past numbers back her up. The annual unemployment rate for Lawrence and Douglas County has hovered between 3.7 percent and 4.1 percent since 2002.
But White said that doesn't mean finding a job in the community is a snap. She said it often takes several months.
"It's going to take a little bit of time," White said. "I think a lot of times people think they're going to look and see what is out there, but then they don't stick with it quite long enough."
Commuting factor
Several job seekers at the Workforce Center - a service of the Kansas Department of Commerce that provides computer access, job coaching and other support services - said they think the job search may get more competitive as gasoline prices continue to rise and Lawrence commuters start looking for jobs closer to home.
Nancy Slabaugh, area manager for the Lawrence office of Manpower staffing services, said that already is an emerging trend.
"We've seen a definite increase in people who commute who are sending us resumes," Slabaugh said. "They are willing to take less pay to stay in this area."
Slabaugh also said several are willing to change career types, if it means eliminating the costly commutes to either Kansas City or Topeka.
"Every day we have people come in, very well-educated people, who say they're willing to do a variety of jobs to get their foot in the door so they can stay in the Lawrence area," Slabaugh said.
Concerns about the job market have been growing among economists as the national economy continues to show signs of entering a recession. But thus far, the concerns have not manifested themselves in the unemployment numbers.
The Douglas County unemployment rate of 4.3 percent is up slightly from the 4 percent mark of December. But the number is unchanged from the January 2007 mark. Economists often prefer to compare a month to the same month a year ago in order to eliminate fluctuations based on seasonal jobs.
Statewide, the 4.3 percent rate is up from 4.0 percent in December but down from 4.5 percent in January 2007. As the unemployment rate fell, the number of jobs rose. The state added 21,900 jobs - a growth rate of 1.6 percent - during the one-year period.
Statistics cut
Numbers for how many new jobs were in Douglas County were not available. A cutback in federal funding will mean less statistical data for Douglas County, according to a statement from the Kansas Department of Labor.
A monthly unemployment rate for Douglas County will continue to be generated, but a more detailed report showing how many jobs are located in Douglas County has been discontinued.
That report - which showed job totals for specific categories such as manufacturing, construction, and retail services - generally was considered the best way to measure Lawrence's progress in adding jobs. The unemployment report isn't a good method for that task because it only measures whether Douglas County residents have a job, regardless of whether the job is located in Douglas County or elsewhere.
Copyright 2017 The Lawrence Journal-World. All rights reserved. This material may not be published, broadcast, rewritten or redistributed. We strive to uphold our values for every story published.