On the street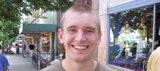 No, I really don't think that would be a productive use of the judicial system's resources.
Juvenile offenders in Kansas have a constitutional right to a jury trial, the state's highest court declared Friday in a decision that could force prosecutors to retry hundreds of cases.
The ruling has Douglas County court officials trying to figure out how their system will be affected.
"Quite frankly, we don't know," the district court's administrative judge, Robert Fairchild, said. "If (jury trials) increase dramatically that will certainly affect the way we do business."
The ruling could increase the number of jury trials, time spent on them and require at least one more prosecutor, Douglas County District Attorney Charles Branson said. His office has only one juvenile prosecutor.
"If juveniles demand their right to a juvenile trial, our system is not set up for this," Branson said. "Our processing time for juvenile cases and costs associated with prosecuting cases will double, if not triple."
There are very few juvenile trials now, maybe only a couple a year, Fairchild said. They are usually the most serious felony cases and most of them get worked out before trial, he said.
"They have the right to ask for a jury trial now. We have rarely denied them that," Fairchild said.
Attorney Martin Miller said he has asked for jury trials knowing that the judge would probably deny them.
"It's been entirely up to the judge's discretion," Miller said. "It's a rare case that they are granted."
Miller sits on a panel of Douglas County attorneys who represent juvenile criminal suspects. He said he will likely seek more trials for his juvenile cases. In some cases juries might be more sympathetic where a judge has to go by the letter of the law, he said.
"It depends on the facts of the case," Miller said. "Some cases I'd rather have in front of a judge and not a jury. I think judges are more capable of distinguishing certain things that a jury might be swayed by."
If more jury trials are requested, Branson thinks that will increase the number of trials by a minimum of 15 or 20. In 2007, Branson's office filed 406 juvenile cases. So far this year there have been 140 filings, slightly behind last year's pace, he said.
Adding another juvenile prosecutor to his staff and considering the additional time and material needed for handling more trials would be expensive, Branson said. It would mean at least another $100,000 would be added to his annual budget, he said.
Most juvenile cases are heard by judges pro tem, or attorneys hired part-time to be judges. Judge Peggy Kittel previously was the court's pro tem judge until she became a district judge this year. Her position, which was paid for by the county instead of the state, has not been permanently filled.
If juveniles start requesting jury trials they will have to be assigned to one of the court's five judges handling adult cases, adding to their caseload, Fairchild said. Moreover, there are only five courtrooms set up to hold jury trials, he said.
"We haven't really thought all this through," Fairchild said. "We're not panicking, but there is a possibility the effect could be significant."
The Supreme Court reversed a decades old ruling that had said children accused of crimes didn't have a right to a jury trial because the juvenile justice system was significantly different from the adult system.
The lone dissenter in the court's decision was Chief Justice Kay McFarland, a former juvenile court judge. She said the court's ruling puts the state out of step with other states.
But Justice Eric Rosen wrote: "We understand in our belief that juveniles are entitled to the right to a jury trial guaranteed to all citizens under the Sixth and 14th Amendments to the United States Constitution."
Copyright 2018 The Lawrence Journal-World. All rights reserved. This material may not be published, broadcast, rewritten or redistributed. We strive to uphold our values for every story published.