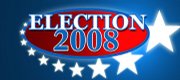 In-depth coverage of the candidates and the issues, all leading up to the Aug. 5 primary and the Nov. 4 general election.
On the street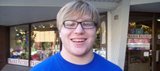 She sounds good to me. I think he's doing something smart by picking someone who is really pretty different from him politically and also by picking a woman. I think it will be good for his campaign.
Denver — Win or lose, Sen. John McCain threw the long ball Friday when he stunned the nation by picking Alaska Gov. Sarah Palin as his running mate.
His choice of a young, largely unknown woman from as far outside Washington shakes up the presidential campaign and has the potential either to help him win the White House or to doom his chances.
On the upside, her reputation as a maverick reformer willing to buck her own party magnifies McCain's own renegade image and could help him win independent voters.
Her gender - the first woman ever on a Republican ticket and only the second in history, after Geraldine Ferraro on the Democratic side in 1984 - could help McCain win some women who had supported Hillary Clinton in the Democratic primaries but were angry that she wasn't chosen to be Barack Obama's running mate.
The downside: Palin's relative inexperience in office - she served 10 years in the government of a town of 5,400 people and is two years into her first term as governor - undercuts McCain's charge that Obama is too inexperienced to be president.
This choice also could leave those voters who are nervous about McCain's age - 72 on Friday - anxious that he would put a novice a heartbeat away from the presidency, and they could have doubts about her ability to handle foreign affairs or a military crisis.
"She's the ultimate high-risk, high-reward choice," said Peter Brown, the assistant director of the Polling Institute at Connecticut's Quinnipiac University. "She's a game changer either way."
McCain clearly wants her to underscore his own history as an independent thinker who's often willing to challenge his own party, a crucial point as he tries to show voters that he can be different from unpopular President Bush despite his support of Bush's tax and foreign policies.
Palin faces Democrat Sen. Joe Biden of Delaware in the vice presidential debate, a 90-minute face-off Oct. 2 in St. Louis.
Gov. Palin popular among social conservatives
Sarah Heath Palin, 44, is governor of Alaska, mother of five, and a lifetime member of the National Rifle Association. She has a strong anti-abortion record, opposes gay marriage and is popular with social conservatives. She lives in Wasilla, a town of 6,500 about 30 miles north of Anchorage, with her husband, Todd, a blue-collar North Slope oil worker who won the 2007 Iron Dog, a 1,900-mile snowmobile race. Here are some highlights of her career:
1987: Graduated with a bachelor's degree in journalism from the University of Idaho.
1992-1996: Entered public life, serving two terms on the Wasilla City Council in Alaska.
1996-2002: Elected mayor of Wasilla for two terms. Term limits forced her from office.
2002: Lost her first statewide campaign for the GOP nomination for lieutenant governor.
2002: Frank Murkowski left the U.S. Senate to become governor of Alaska and named Palin chairwoman of the Alaska Oil and Gas Conservation Commission.
2003: Split with the party leaders by battling Randy Ruedrich, the head of Alaska's Republican Party.
2006: Upset Gov. Frank Murkowski in the Republican gubernatorial primary, then defeated former two-term Gov. Tony Knowles, a Democrat, in the general election.
2007: Pressured lawmakers to get the Alaska Gasline Inducement Act passed, to build a natural gas pipeline to deliver 35 trillion feet of North Slope natural gas to market.
Aug. 29, 2008: Asked to be Sen. John McCain's vice presidential running mate in the 2008 election.
- Source: The Associated Press
Copyright 2018 The Lawrence Journal-World. All rights reserved. This material may not be published, broadcast, rewritten or redistributed. We strive to uphold our values for every story published.