Photo Gallery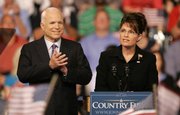 Alaska Gov. Sarah Palin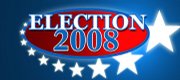 In-depth coverage of the candidates and the issues, all leading up to the Aug. 5 primary and the Nov. 4 general election.
On the street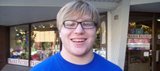 She sounds good to me. I think he's doing something smart by picking someone who is really pretty different from him politically and also by picking a woman. I think it will be good for his campaign.
Juneau, Alaska — In two short years, Sarah Palin moved from small-town mayor with a taste for mooseburgers to the governor's office and now - making history - to John McCain's side as the first female running mate on a Republican presidential ticket.
She has more experience catching fish as a former commercial fisherwoman than dealing with foreign policy or national affairs.
Talk about a rocketing ascent.
In turning to her, McCain picked an independent figure in his own mold, one who has taken on Alaska's powerful oil industry and, at age 44, is three years younger than Democratic presidential nominee Barack Obama and a generation younger than McCain, 71.
Palin's selection was a jaw-dropper, as McCain passed over many other better known prospects, some of whom had been the subject of intense speculation for weeks or months. She was on the radar but as a distinct long shot.
She brings a strong anti-abortion stance to the ticket and opposes gay marriage - constitutionally banned in Alaska before her time - but exercised a veto that essentially granted benefits to gay state employees and their partners.
Palin lives in Wasilla, a town of 6,500 about 30 miles north of Anchorage, with her husband, Todd, a blue-collar North Slope oil worker who competes in the Iron Dog, a 1,900-mile snowmobile race. He is part Yup'ik Eskimo.
Typically seen walking the Capitol halls in black or red power suits while reading text messages on Blackberry screens in each hand, Palin made a recent appearance in fashion magazine Vogue.
"At first they had me in a bunch of furs," she said of the photo shoot. "Yeah, I have furs on my wall, but I don't wear furs. I had to show them my bunny boots and my North Face clothing."
Palin's clean-hands reputation has come into question with an investigation recently launched by a legislative panel into whether she dismissed Alaska's public safety commissioner because he would not fire her former brother-in-law as a state trooper. Trooper Mike Wooten went through a messy divorce from Palin's sister.
The governor denied orchestrating the dozens of telephone calls made by her husband and members of her administration to Wooten's bosses. She says she welcomes the investigation: "Hold me accountable."
Palin, who led the Fellowship of Christian Athletes chapter at her high school, could help McCain's standing with social conservatives who have been skeptical of him.
"It's an absolutely brilliant choice," said Mathew Staver, dean of Liberty University School of Law and founder of the legal group Liberty Counsel, who has sought to coalesce evangelicals around McCain. "This will absolutely energize McCain's campaign and energize conservatives."
Palin is "a woman of faith who has a strong position on life, a consistent opinion on judges," Staver said. "She's the complete package."
But Democratic Sen. Chuck Schumer of New York said McCain was taking a "roll of the dice" and declared that Palin's "lack of experience makes the thought of her assuming the presidency troubling."
Four months into her most recent pregnancy, Palin learned that the child would have Down syndrome, and she said she never had any doubts about whether she would have the baby.
"We understand that every innocent life has wonderful potential," Palin told AP earlier this year in describing what she and her husband had confronted.
Alaska's first female governor arrived at the Capitol in 2006 on an ethics reform platform after defeating two former governors in the primary and general elections.
In the primary, Palin defeated incumbent Gov. Frank Murkowski, who also had 22 years of experience in the U.S. Senate.
Her task didn't seem any easier in the general election, but she handily beat Tony Knowles, a popular Democrat who had served two earlier terms as governor.
During her first year in office, Palin moved away from the powerful old guard of the state Republican Party and has refused to kowtow to the powerful oil industry, instead presiding over a tax increase on oil company profits that now has the state's treasury swelling.
Palin also asked Alaska's congressional delegation to be more selective in seeking earmarks after what came to be known as the "Bridge to Nowhere" turned into a national embarrassment and a symbol of piggish pork-barrel spending - thanks to McCain's relentless criticism of the now-abandoned project.
Before becoming governor, her political experience consisted of terms as Wasilla's mayor and councilwoman and a stint as head of the Alaska Oil and Gas Conservation Commission.
"Sarah Palin for her entire political career has been underestimated," said Paulette Simpson of the Alaska Federation of Republican Women. "She's tough, she's tenacious. I believe that she does have what it takes to get out there. Again, her ability to connect with voters and make a case is very, very, very strong."
Palin's confrontations with the state GOP began when Murkowski named her chairwoman of the Alaska Oil and Gas Conservation Commission. There, Palin exposed current Alaska Republican Party Chairman Randy Ruedrich, who was also on the commission, for ethical violations.
In 2005, Palin co-filed an ethics complaint against Murkowski's longtime aide and then attorney general, Gregg Renkes, for having a financial interest in a company that stood to gain from an international trade deal he was helping craft.
The Palins have five children: Track, 19; Bristol 17; Willow 14; Piper, 7, and Trig, who was born in April.
Track enlisted in the Army in 2007 on the sixth anniversary of the Sept. 11 terrorist attacks, and has been assigned to Fort Wainwright in Fairbanks.
Palin was born Feb. 11, 1964, in Idaho, but her parents moved to Alaska shortly after her birth to teach. She received a bachelor of science degree in communications-journalism from the University of Idaho in 1987.
Copyright 2018 The Associated Press. All rights reserved. This material may not be published, broadcast, rewritten or redistributed. We strive to uphold our values for every story published.