On the street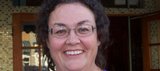 I would like to see studies documenting the expected benefit. It would have to make a difference for me to be willing to support it.
-->
Topeka — Slower commutes and steeper fines could be down the road under a proposal advanced Wednesday by the Kansas Energy Council.
But supporters say it will reduce climate-changing carbon dioxide gas emissions.
"The effort here is to reduce greenhouse gas emissions through more efficient driving," said Bruce Snead, chairman of the KEC's Greenhouse Gas Policy Committee.
The full KEC voted to seek public comment on reducing the maximum speed limit from 70 mph to 65 mph on Kansas highways. These would include portions of interstates, the turnpike and some divided highways, such as Kansas Highway 10.
The council put forward a proposal to double fines for speeding, and reduce the "10-mile exemption" to 5 miles. Currently, speeding violations of 10 mph or less on roads with limits between 55 mph and 70 mph are not counted as moving violations on a driver's record.
But the package appears headed for a roadblock.
"No way, shape or form," said state Sen. Janis Lee, D-Kensington, a KEC member.
She said western Kansans who travel long distances vehemently would oppose the proposal.
Any change in speed limits or fines would have to be approved by the Legislature.
Kansas Department of Transportation Secretary Deb Miller said the plan would affect 8 percent of Kansas roads, which carry 26 percent of the state's traffic. Miller said drivers average 78 mph on 70 mph roads and 75 mph on 65 mph roads.
Copyright 2018 The Lawrence Journal-World. All rights reserved. This material may not be published, broadcast, rewritten or redistributed. We strive to uphold our values for every story published.