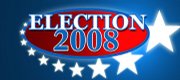 In-depth coverage of the candidates and the issues, all leading up to the Aug. 5 primary and the Nov. 4 general election.
Topeka — Former Rep. Jim Slattery had little trouble winning the Democratic Senate nomination in Tuesday's primary.
But his race this fall against Republican Sen. Pat Roberts is likely to give Slattery fits.
With 95 percent of the state's precincts reporting, Slattery had 69 percent of the vote against Lee Jones, an Overland Park railroad engineer.
Roberts had no primary opponent and figures to be a prohibitive favorite for re-election this fall. Kansas traditionally leans GOP, and no Democrat has won a Senate race since 1932.
Roberts is seeking his third term in the Senate. He also represented the 1st District in western Kansas in the House in 1981-96 and worked as a congressional aide for more than a decade before that.
Slattery represented the 2nd District of eastern Kansas from 1983 through 1994. He lost the governor's race that year, then became a Washington lobbyist.
Primary results
Race results, including precinct-by-precinct breakdowns:
Johnson County Attorney: Steve Howe, 33,260 votes; Phill Kline, 22,188 votes
Copyright 2018 The Lawrence Journal-World. All rights reserved. This material may not be published, broadcast, rewritten or redistributed. We strive to uphold our values for every story published.