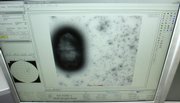 While the political parties fight over whether earmarks are pork or bacon, the fact is Douglas County benefits from the congressional spending items that are part of the federal government budgeting process.
From scientific research to transportation to numerous other projects, budget requests made by congressional representatives are spread all over northeast Kansas.
For example, in recent years, U.S. Rep. Dennis Moore, D-Kan., whose 3rd District includes east Lawrence, secured funding for Lawrence city bus replacements and for a transmission electron microscope for KU.
U.S. Rep. Nancy Boyda, D-Kan., whose 2nd District includes west Lawrence, earmarked, among other projects, funding for an upgrade to the high-throughput screening lab at Kansas University, which allows scientists to test as many as 10,000 chemical compounds in one day as part of drug discovery research.
An earmark from U.S. Sen. Pat Roberts, R-Kan. helped upgrade equipment that KU uses to research potential bio-threats.
And a $300,000 earmark from U.S. Rep. Jerry Moran, R-Kan., helped the KU Medical Center improve its telemedicine program.
"These are investments that we can all be proud of," said Steve Warren, vice provost for research and graduate studies at KU.
In the last fiscal year, federal earmarks to KU totaled $4.5 million, officials said.
On the national level, Democrats and Republicans are at war over earmarks, with both parties trying to appear that they are the reformers.
Earmarks direct funds to certain projects without congressional hearings.
Earmarks fell into public disfavor when Republicans controlled Congress and individual congressional officials were getting expensive projects to benefit their districts, and sometimes to benefit themselves.
From 1995 to 2005, the number of appropriations earmarks grew from 1,439 to 13,997, according to the Council for Citizens Against Government Waste.
When Democrats took over Congress in 2007, they promised reform. Earmarks plummeted as they put in place ways for the public to review the projects.
But the number of earmarks started to increase again, prompting proposals to put in place a moratorium on the practice.
Boyda was one of the first in Congress to list her budget requests online, saying that would allow people to see for themselves whether the projects were worthy of tax dollars.
"The last 12 years when the Republicans were in control, they let it get out of control and it became a mess, mainly because there was no transparency," Boyda said.
Boyda said that while there have been abuses in earmarks, if lawmakers make sure the public has access to who is making the earmarks and why, then there will be public accountability.
"The decision comes down to, when a community comes to my office and says, 'Will you help us, we are trying to get some funding and we haven't been successful working with the bureaucrats in Washington, D.C,' the answer is yes," Boyda said.
She added: "To say no would be like telling the community, 'You deal with the bureaucrats.'"
Copyright 2018 The Lawrence Journal-World. All rights reserved. This material may not be published, broadcast, rewritten or redistributed. We strive to uphold our values for every story published.