Audio Slideshow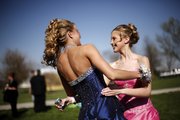 Wellsville Promenade
Wellsville High School students participated in the annual prom walk Saturday, April 19, 2008 through downtown Wellsville on the way to the prom dinner and dance at the high school. Fifty couples participated in the walk, showing off their dresses and suits. But before the glamorous occasion, students continued the tradition of what small-town high school students know best: cruise town.
Before attending the Wellsville High School prom Saturday, students strolled through downtown in the traditional prom walk, showing off their formal attire to residents gathered to watch. About 50 couples participated in the walk before going to dinner and the dance at the high school.
On the street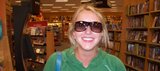 I loved it. It was super. I had a great princess dress that was pink and puffy. Afterwards there was a post-prom, where my parents were chaperones. That was interesting. And the next day I was on the front page of the paper.
Copyright 2018 The Lawrence Journal-World. All rights reserved. This material may not be published, broadcast, rewritten or redistributed. We strive to uphold our values for every story published.