On the street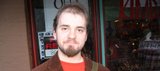 No. I don't believe that technology should be restricted based on what it could be used for. I think that's short-sighted.
The U.S. House of Representatives wants universities to put a stop to illegal file sharing on their campuses.
Legislation introduced in the U.S. House of Representatives last week would force Kansas University and other colleges across the country to block illegal downloading on their networks, and it would encourage them to provide legal alternatives.
The College Opportunity and Affordability Act of 2007, introduced by Democratic Rep. George Miller of California, is one of many proposals to re-authorize the Higher Education Act of 1965. The Motion Picture Association of America issued a statement praising Miller's legislation shortly after he introduced it.
"(The legislation) will further the fight against piracy, a problem that costs our economy millions of dollars and Americans thousands of jobs each year," the MPAA said.
But spokesmen for KU and Baker University said that the legislation seemed like a law in search of a problem, forcing universities into actions they already take.
"It would be unnecessary, as we're already taking action to curb illegal downloading, specifically through our much tougher zero tolerance policy," KU's Todd Cohen said.
This year, KU beefed up its policy on people who were detected illegally downloading over the university's network. Anyone who is caught loses access to the campus Internet.
At Baker, the network's settings prevent file-downloading software from working without significant modification, spokesman Steve Rottinghaus said. The university has a three-step program with escalating consequences for illegal downloading.
Cohen pointed out that it's odd that Congress would establish a set of rules only for university Internet service providers.
"We already enforce the rules much more strongly than other Internet service providers," Cohen said.
Neither Cohen nor Rottinghaus knew of proposals within their universities to provide alternatives to illegal downloading, though the legislation would empower the Department of Education to provide grants to explore ways to prevent or replace illegal downloading.
In addition to the provisions on copyright, other amendments to the higher education act have drawn the ire of national university advocates. The National Association of State Universities and Land Grant Colleges have sent a letter to House leaders expressing concerns with provisions in the law. One would create a higher education price watch list - keyed to percentage change rather than dollar change or total cost. The letter also was critical of the lack of focus on declining state funding.
Copyright 2018 The Lawrence Journal-World. All rights reserved. This material may not be published, broadcast, rewritten or redistributed. We strive to uphold our values for every story published.