On the street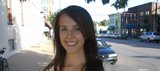 I don't think it does. I don't think they are very responsible about it. They think it doesn't apply to them and that they won't get in trouble.
Illegal file downloading is a problem that affects most college campuses, including Kansas University.
In September, the recording industry filed federal lawsuits against 14 unidentified KU students who allegedly committed copyright infringement through illegal music downloads. Then, on Oct. 1, a subpoena was ordered seeking documents from KU that identify the students. The university has yet to receive the subpoena.
The subpoena stems from an incident last summer. In July, the Recording Industry Association of America sent letters to the university offering settlements to the 14 students before filing lawsuits against them. It was requested of the university that the letters be forwarded to the students because the true names of the students were unknown to the RIAA; only the Internet protocol (IP) addresses from which the illegal activity occurred had been obtained. The university did not release the students' identities.
"We will protect the privacy of our students," said university spokesman Todd Cohen. "We're not just going to hand over identification to anybody who sends us a letter alleging something. They need to go to court and then, of course, we'll follow whatever the courts direct us to do."
Cohen added that once the university receives the subpoena, the students will be contacted and told that their information has been requested. The students will then decide the next step to be taken regarding their particular lawsuits.
University officials have taken measures to stop illegal music downloading on campus. This summer, KU enacted a zero-tolerance policy for students using the Internet network provided in all residence halls. Violators could lose their Internet access.
"Internet is $100 a semester," said Brian Morehouse, a KU sophomore. "If I get caught, I don't want to waste $100 for nothing, for a couple of songs."
Even with these measures in place students continue to download files illegally, some said.
"I do it all the time," said KU sophomore Kenny Voelker. "I haven't paid for a CD in probably five, six years."
Voelker resides off-campus but said that when he did live in the residence halls he and many others downloaded illegally with no problems at all.
"There are many different sites where you can go to download full CDs, movies, TV shows, anything, books, whatever you want," Voelker said.
And while there are many legal alternatives for downloading, the ease of getting the same thing for free is tempting.
"I personally don't do it anymore," said KU junior Ross Miller. "It's kind of nice with the $1 iTunes downloads, but at the same time it can be much more convenient to get it free, especially because it's so available."
Copyright 2018 The Lawrence Journal-World. All rights reserved. This material may not be published, broadcast, rewritten or redistributed. We strive to uphold our values for every story published.