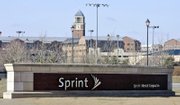 Kansas' economy is improving but lags in some important areas, a state official testified Wednesday.
"We're growing but not as well as the region or the nation," said Stan Ahlerich, president of Kansas Inc., an economic development research arm of the state.
Ahlerich also noted that while Kansas does measure up well on some economic indicators, that could change quickly because of the state's reliance on business sectors that experience tremendous swings.
"We have a wonderful opportunity to build on what we have," he told the Senate Commerce Committee. "We should do it now instead of when we hit the next down cycle."
In Kansas, nonfarm employment increased 0.3 percent last year compared with 1.3 percent in the region and nation.
Private sector employment decreased in Kansas 0.2 percent while increasing 1.3 percent regionally and nationally.
Kansas saw a slight increase in manufacturing employment, while the rest of the region and nation saw a decline. The state's percentage increase in gross state product last year also outpaced the region and nation.
Kansas' positive-performance areas largely are the results of upswings in aircraft manufacturing, oil and gas and agriculture, Ahlerich said.
But, he cautioned, those sectors are "highly sensitive to markets and cyclical in nature."
Another concern: The state is trailing the region and nation in population growth, he said.
Committee members said the information would assist them when working on tax and business issues this session.
Co-chair Sen. Nick Jordan, R-Shawnee, said the state's recent investment in bioscience industries would help Kansas diversify its economic base.
Copyright 2018 The Lawrence Journal-World. All rights reserved. This material may not be published, broadcast, rewritten or redistributed. We strive to uphold our values for every story published.