On the street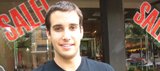 It's still differed maintenance. The issue has been addressed, but not fully. The state legislature continues to deny state universities with adequate funding
The past year at Kansas University has been marked by new leadership, a heated hospital dispute, a growing focus on the importance of research and a struggle to find ways to update the campus' aging buildings.
As KU leaders look to the future, they see a school with tougher admissions standards and a greater emphasis on international experiences for students.
Here are 10 key issues that have been hot topics in recent months and that are likely to persist in the future:
1. KU Hospital affiliation: For months, leaders from KU Hospital in Kansas City, Kan., have been negotiating with leaders from KU's school of medicine to work out the relationship the two will have in coming years. Key points include how much money the hospital will put back into the medical school's operations and who will oversee the medical clinics at the hospital that are staffed by KU professors.
Those negotiations are inseparable from a much-debated plan - advocated by a group of donors from Kansas City's business community - to have KU build a teaching and research partnership with a new hospital, St. Luke's in Kansas City, Mo.
If the deal goes through, key questions for the future include how extensive the KU-St. Luke's affiliation will become, whether KU Hospital will be harmed by the deal, and whether the St. Luke's partnership will pave the way for KU winning national designation as a "Comprehensive Cancer Center," as proponents of the deal have said it will. See more about these developments on page 6A.
2. International experience: At KU's commencement ceremonies this spring, Kansas Board of Regents chairman Nelson Galle told students that if it were up to him, all future KU students would be required to have an international experience before they graduate.
"Is this policy expensive? Yes. Is this policy necessary? Absolutely," Galle said.
It's one example of how "globalization" has become a buzzword on the KU campus in recent months. Another example came in June, when Chancellor Robert Hemenway led a KU delegation to China. KU also reorganized its administration this year to create a new director of international programs, and the school has made a priority of increasing the number of students who study abroad.
"If we're going to do a good job as a university, invariably students are going to have an international experience," Hemenway said.
3. Deferred maintenance: After wrangling with ideas including increasing turnpike tolls, raising taxes and raising tuition, the Kansas Legislature in April passed a $380 million, five-year plan for addressing a maintenance backlog at the state's universities.
But it didn't come close to resolving what universities said was a $663 million backlog of "mission-critical" projects, including $181 million worth of needed repairs at KU and $72 million at KU Medical Center.
KU will receive roughly $26 million under the plan approved by the Legislature. The biggest portion, about $8.8 million, is for utility-tunnel improvements. Other buildings slated for upgrades in coming years under the plan include Wescoe Hall, Haworth Hall and Malott Hall.
"While the Legislature has taken a step forward, I don't think anyone believes that they've solved the problem," Gov. Kathleen Sebelius said at the time. "We're clearly going to need to revisit this issue, probably next session."
4. Wescoe Hall: In July, researchers announced the number of brain tumor cases among Wescoe staff during the past five years was just coincidental.
"The cause of the brain tumors is unknown," said Dr. John Neuberger, epidemiologist at KU's School of Medicine, who led the team that spent a year studying the 34-year-old, 203,000-square-foot building and whether it posed health risks.
The study recommended replacing the building's air-handling systems. Air tests in spring 2006 detected some low levels of formaldehyde, but the building was found to be environmentally safe. A $3 million project to replace the air system on Wescoe's first three floors has begun and will continue into 2009.
The inadequate airflow system didn't cause brain tumors, Neuberger said. But it could cause respiratory problems and eye irritation.
Don Steeples, vice provost for scholarly support, said the work on the airflow system will cause considerable disruption and some personnel will have to move to other offices. About 600 people have offices in Wescoe.
"We're going to have to evacuate at least half a floor and possibly a full floor at a time," he said in July. "This is going to be a fairly good challenge."
5. Research funding: KU announced in January that its research awards were up 13 percent in 2006 compared with the previous year, growth that KU vice provost Jim Roberts called "incredible."
But the finances of the research operation hit a snag during the spring, when KU put a hiring freeze on 35 jobs, put off a plan to install a chiller at a research building on West Campus, and instituted other cost-saving measures.
The reason was an unforeseen slowing in the amount of money KU recoups from overhead costs on research grants - a flexible pot of money known as "facilities and administration" dollars.
At the beginning of the academic year, leaders of KU's research office had planned on recouping about $22.2 million in overhead costs from grants during the year. As the spring went on, it looked as if this year's number would actually be around $19.9 million.
6. Decline in state support: The Kansas Board of Regents projects that state funding will make up 24 percent of the state university's annual operating budget by 2010, compared with 49 percent in 1985. Meanwhile, KU has increased tuition dramatically in recent years and come to rely increasingly on grant funding and private donations.
"There's been a kind of disinvestment in higher education over the last 20 to 25 years," Hemenway said. "There's been a shift from the state paying to the student paying." Ruth Ann Atchley, an associate professor of cognitive psychology, has said she's concerned that the increased reliance on grant funding is turning KU into a "biotech company," in which faculty must adjust their interests to subjects that are applicable in the business world rather than focusing on basic science.
"There's a certain degree of pressure to move our research focus to doing the kinds of things that will allow us to obtain research funding," she said. "I've had to in many respects change my research focus to go for the bucks ... It's not, 'Ooh, let me tell you about how vision works.' You don't hear that."
7. New provost: In his first year at KU, provost Richard Lariviere challenged faculty to make research their top priority and asked each department to come up with a brief statement explaining why it exists. He also stumped for more stringent admissions standards and made policy changes, including one that ended the practice in some departments of allowing graduate students to vote on faculty hiring and promotion issues. Lariviere told faculty members in a speech at the beginning of the year that his goal was to invest his talents and skills to "promote the fortunes" of KU.
8. Technology changes: KU announced in February it would spend $2.6 million in the next two years to nearly quintuple the areas covered by wireless Internet access on campus.
By December 2008, wireless will be available in almost 100 percent of KU's classrooms, labs and other academic spaces, compared with about 20 percent last year. The school also will add 100 new wireless public areas.
Another sign of the growing importance of wireless communication came in May, when KU asked students to submit their emergency-contact information for wireless text-messaging in light of the shootings on the Virginia Tech campus. In May, KU announced it would do away with its outdated "dial-up" Internet service.
Denise Stephens, KU's vice provost for information services, said her vision is to anticipate where technology will go rather than simply react to needs. One of KU's major goals is to connect with the National LambdaRail, a high-powered fiber-optic network that allows researchers to share information in a way that's not possible on the traditional Internet.
9. "Guaranteed" tuition: State higher education officials in late June approved tuition rates of an increase of 16 percent for incoming KU freshmen, an amount that will stay in effect for those students for four years under a new compact. KU has touted its benefits for Kansas families.
"There are rarely moments of spontaneous applause at student orientations, but this generates one," Lariviere told the Kansas Board of Regents in June.
The freshman tuition compact and KU's increase for other students were approved unanimously - but several regents expressed concern.
Janie Perkins said because the tuition compact emphasized that students complete their degrees in four years, KU should step up its efforts to help retain first-year students. Approximately one in five freshmen at KU does not continue after the first year.
But Lariviere said he hoped the regents would allow KU to raise its standards for admitting students because some students who come to KU are not prepared for college.
"Please helps us solve this problem," he said.
10. Cancer initiative: KU has set its sights on adding itself to the list of 40 academic and research medical centers in the country designated as "Comprehensive Cancer Centers" by the National Cancer Institute, a designation leaders say would lead to new treatments and a likely threefold increase in the amount of external research dollars coming into the KU Cancer Center.
"We have the potential to create right here in Kansas something that's equivalent to the Mayo Clinic or M.D. Anderson (at the University of Texas)," Hemenway said. "It's a noble goal, and it's one we ought to pursue with great spirit and with great commitment."
Copyright 2018 The Lawrence Journal-World. All rights reserved. This material may not be published, broadcast, rewritten or redistributed. We strive to uphold our values for every story published.