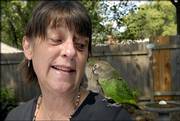 Editor's Note: This is the first story in a five-part series about how Douglas County residents benefit from the 26 United Way agencies. Today, we look at Douglas County Dental Clinic, one of seven agencies that address basic needs. The United Way of Douglas County campaign kicks off this morning and runs through Nov. 17.
After losing her 12-year job as head waitress at Paradise Cafe, Val Sheldon was struggling to pay for food and utilities, let alone a dental bill.
"It costs so much to get teeth cleaned," Sheldon said. "I just couldn't - at that point - afford it."
Unemployed and uninsured in 2003, Sheldon said she learned about the Douglas County Dental Clinic, which provides below-cost dental care for uninsured and low-income patients.
"All of a sudden I was like, gosh, I will take any assistance I can possibly get," Sheldon said.
Sheldon said she has always tried to take care of her teeth, especially after enduring the cost of not seeing a dentist while a Kansas University student.
"When I went to KU, I didn't go to the dentist for like nine months," she said. "I ended up with a bunch of cavities, and I never wanted that to happen again."
About the clinic
The Douglas County Dental Clinic, 316 Maine, is open from 8 a.m. to noon and 1 p.m. to 5 p.m. Monday through Thursday, and from 8 a.m. to noon Friday. To qualify, patients must be permanent residents in Douglas County and earn less than twice the level of poverty. A single person can earn up to $19,600 per year, and a family of four can earn up to $40,000. The clinic charges on a sliding scale. For more information or to make an appointment, call 312-7770.
Sheldon, 56, now works at Perkins Restaurant, earning $2.13 an hour and tips. She still takes advantage of the clinic because she doesn't have dental insurance.
"I just highly recommend them," Sheldon said. "There are a lot of people in this town without insurance."
Sheldon has been a patient at the clinic since 2003 and has spent a total of $827. During that time, she has mostly received preventive care such as X-rays and quarterly cleanings. She also received two crowns. Her bills ranged from $250 for a crown to $30 for a cleaning.
Not bad when the average cost for a crown in Douglas County is between $725 and $800 and a cleaning ranges from $96 to $113.
Sheldon, an East Lawrence resident, also said she appreciated the shorter drive to the clinic's new location at 316 Maine. It moved from 4920 Bob Billings Parkway in January into a bigger facility across the street from Lawrence Memorial Hospital.
"The new location seems to be more convenient for patients," said Julie Branstrom, the clinic's executive director. "We are on the bus route, near other health facilities and closer to where a majority of our patients live."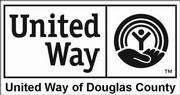 Branstrom said the clinic had seen an increase in patients. Before the move, it was seeing an average of 400 to 450 patients a month. Now, the average is 465, and Branstrom said the monthly total had topped 500 twice.
The clinic continues to grow with the help of volunteers and various financial sources, Branstrom said. A key resource is United Way of Douglas County.
"The fees we charge don't cover the costs," Branstrom said. "United Way funds help offset those costs and help keep our costs low."
Copyright 2018 The Lawrence Journal-World. All rights reserved. This material may not be published, broadcast, rewritten or redistributed. We strive to uphold our values for every story published.