A Massachusetts-based supplier of chemicals and other materials for the pharmaceuticals industry may not be buying Serologicals Corp. for its real estate, but the $1.4 billion transaction will include the biggest property listing in Lawrence.
Millipore Corp.'s pending purchase of Serologicals, expected to close within two months, will include a 45,000-square-foot manufacturing plant in the East Hills Business Park. It is part of Serologicals' Celliance division.
Serologicals built the plant in 2004, validated it in 2005 and appeared ready to ramp up to full production when, in January, the company abruptly announced plans to walk away, laying off and transferring employees as the property went up for sale.
Asking price: $24 million, something that won't change when Millipore's name replaces Serologicals on the title.
"It looks like we're going to stick with their plans," said Thomas Anderson, a Millipore spokesman, rejecting the notion that Millipore might want to keep the plant for its own uses.
Serologicals built the Lawrence plant amid much fanfare, with business leaders hailing it as a centerpiece of the city's bioscience efforts and the company pledging to hire at least 40 scientists and other high-wage personnel at salaries averaging $47,000 per year.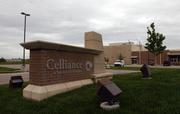 While the employment and production levels never materialized - Serologicals had made only enough products for testing purposes - the building endures. Its equipment remains plugged in and ready for a new owner, with two engineers still working on site to make sure the place still functions.
Five or six manufacturers have inquired about the possibility of buying the complex, said Bud Ingalls, chief financial officer for Serologicals. The plant was designed and built to be Serologicals' prime producer of Ex-Cyte, a cell-growth liquid that often is used in research and pharmaceuticals applications.
The center often is described as a fermentation plant, which might explain some of the first calls to come in.
"Early, early on there was a beer brewer that looked at it, but that's probably not the highest and best use for the property," said Marilyn Bittenbender, a broker for Grubb & Ellis/The Winbury Group in Lawrence, which is listing the property. "It's going to be a company that can utilize the equipment and some of the specialty systems and technology that had gone into the building."
The plant includes a 2,000-square-foot laboratory, 18,600 cubic feet of cold storage and plenty of room for future expansion.
Ingalls expects the property to be sold by the end of the year.
"It'll happen under another company's watch," said Ingalls, who does not expect to join Millipore after the acquisition closes.
Copyright 2018 The Lawrence Journal-World. All rights reserved. This material may not be published, broadcast, rewritten or redistributed. We strive to uphold our values for every story published.