Business and financial big-timers Steve Jobs, Ben Bernanke, Bill Gates, Oprah Winfrey and Jeff Bezos now can add another industry accolade to their already sparkling resumes.
They finally share a list with Lawrence High School alumnus Stephen Maurer.
Maurer, who attended Hillcrest School, West Junior High School and graduated in 1975 from LHS, was listed this month among the "50 Who Matter Now," a roster of the most important people in business as determined by Business 2.0 Magazine.
"He was kind of surprised himself at the ranking, but it doesn't surprise me very much," said his father, Warren Maurer, a retired Kansas University professor who still lives in Lawrence. "He's in the same area, frankly, that Bill Gates is working in: making it easier for people in poor countries to get pharmaceuticals. :
"Apparently somebody thinks what he's doing is worthwhile."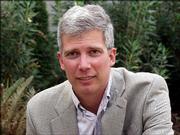 Stephen Maurer, an adjunct associate professor at the University of California at Berkeley, shares the No. 41 ranking with Andrej Sali, a professor at the University of San Francisco. The two academics have launched the Tropical Disease Initiative, designed to help foster an open-source approach to drug development.
The goal: Just as open sourcing has promoted innovation in the world of software engineering, the initiative looks to link computational biologists to develop drugs to fight malaria, tuberculosis, dengue fever, leishmaniasis and other tropical diseases.
See who else made the list
The approach encourages scientists to collaborate at low cost and ensures that any communal discoveries are not subject to patents - a status that would allow sponsors to grant development contracts to companies offering the lowest bid.
The effort's supporters say competition from makers of generic drugs would keep manufacturing prices at or near the cost of production, speeding the process toward relief for an estimated 500 million people who currently suffer from tropical diseases.
"It's very important work, and he's well qualified for it," said his mother, Jadwiga Maurer, also a retired KU professor.
Stephen Maurer earned his undergraduate degree at Yale University and a law degree at Harvard. He has been in Australia of late, which isn't all that unusual given his focus on improving global health.
Such a goal coalesced after he left Lawrence, said Warren Maurer, who recalls his son focusing on academics only late in his high school career, once it became clear that he'd need the grades to get into Yale.
"In high school he was totally against athletics," Warren Maurer said, laughing. "They tried to recruit him. He's 6-foot-4."
Copyright 2018 The Lawrence Journal-World. All rights reserved. This material may not be published, broadcast, rewritten or redistributed. We strive to uphold our values for every story published.