Here's a snapshot of the people of Lawrence according to the latest Census Bureau survey: Mainly white, well-educated, transient in nature and less likely to have children.
In other words, about like most other university communities.
"That doesn't surprise me," said Kirk McClure, who is an associate professor of urban planning at Kansas University who studies Census numbers. "We're not going to be a lot different from other university communities that are what I would call satellite communities that are not really part of a larger metropolitan market."
The latest Census results are part of the 2005 American Community Survey project, which this year provided information on every city larger than 65,000 people. That means only a handful of Kansas communities were included in the survey, and a few Big 12 university cities - such as Manhattan and Ames, Iowa - weren't surveyed.
But here's a look at what the survey said about Lawrence and how we stacked up to other communities.
Population
The survey doesn't clear up the question of whether Lawrence has experienced significant decline in its growth rate. Other Census reports have indicated Lawrence's growth rate has dropped from a historical average of about 2.5 percent to less than 1 percent. The American Community Survey, though, doesn't shed light on that issue because the survey didn't count students living in dormitories, fraternities or other group homes. Normally those people are counted by the Census bureau, but a spokeswoman for the Census Bureau said budget constraints stopped them from being included in this survey. They will be included in future surveys.
Photo Gallery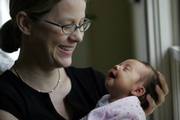 Lawrence snapshot
Race
No surprise here, Lawrence is largely white. According to the survey, 84 percent of all residents are white. That's basically unchanged from data included in the 2000 census.
It also is a pretty typical number for university communities. For example: Columbia, Mo., checked in at 83 percent; Boulder, Colo., at 85 percent; Norman, Okla., at 81 percent. College communities further south - such as Waco, Lubbock and Austin, all in Texas - generally were in the 70-percent range.
When it came to race, Lawrence looked a lot like the Johnson County communities surveyed. Olathe and Overland Park both were 86 percent white. Topeka, Wichita, and Kansas City - the other three Kansas communities surveyed - checked in at 76 percent, 73 percent and 55 percent respectively.
Diversity
Lawrence doesn't have as much of an international influence as many people may think. About 8.5 percent of the city's population is foreign-born, according to the survey results. That is below the national average of 12.3 percent.
The number put Lawrence about on par with Columbia, but it trailed places such as Austin, Boulder, Waco and College Station, Texas. Those communities all had foreign- born populations of 10 percent or greater.
Compared with other Kansas communities, Lawrence was in the middle of the pack. It trailed Kansas City with 12.1 percent, Wichita with 9.1 percent and was nearly even with Overland Park at 8.8 percent.
Education
Lawrence continues to be well above average when it comes to education levels. The survey estimated 50 percent of Lawrence residents age 25 or older have at least a bachelor's degree. That's up slightly from the 2000 Census when the number stood at 47.7 percent. It's well above the national average of 27.2 percent.
It also is higher than all of the Kansas communities surveyed except Overland Park, which had a rate of 55.5 percent. A 50 percent rate, though, was far from the tops for university communities. The high-tech bastion of Boulder had a rate of 70 percent, while Columbia and College Station both checked in at 57 percent. Several university communities though had rates in the 40-percent range, and Waco was as low as 24 percent.
Families
The survey found that children are not particularly abundant in Lawrence nor in many other college communities. Lawrence had 13.1 percent of its total population enrolled in kindergarten through 12th grades. That compares to a national average of 18.4 percent. Lawrence's number, though, is holding steady from its level of 13.4 percent in the 2000 Census.
The Lawrence numbers were significantly different than the Johnson County communities. Olathe had 20 percent of its population in grades K-12, while Overland Park had 19 percent. Other university communities all were below the national average, with a range of about 11 percent to 18 percent.
More to come
Other findings of the survey included:
l 26 percent of Lawrence residents had moved in the last year, compared with a national average of 15 percent.
l Nearly 10 percent of Lawrence residents older than 5 have a disability, compared with a national average of 14 percent.
l 2.6 percent of all Lawrence women had a child in the last 12 months, just slightly below the national average of 2.8 percent.
The survey results are the first of three sets of information that will be released about Lawrence. Survey leaders are expected to release information on the economics of the community in late August and on housing in early October.
McClure, the KU professor, said that information could point to some significant trends in the economy and the housing market. He said new information would be helpful because researchers had to rely too much on Census data that often was many years old.
"For people in the housing industry, this community is going to be a godsend," McClure said. "We've only been getting really good data about every 10 years."
Briana Kaya, a spokeswoman with the Census Bureau, said the survey would be done annually, though the Census Bureau also will do its normal work every 10 years to make official population determinations. By 2010, the survey will be expanded to cover all communities.
"By having this yearly data, we think we'll be able to give people a better picture of their communities," Kaya said.
Copyright 2018 The Lawrence Journal-World. All rights reserved. This material may not be published, broadcast, rewritten or redistributed. We strive to uphold our values for every story published.