A majestic rural ranch at the outskirts of northwestern Douglas County is poised for more than $3 million in upgrades, all designed to turn the rustic property into a youth camp and conference center for not-for-profit organizations.
The Salvation Army of Kansas and Western Missouri paid $1.175 million a week ago for 160 acres known as the Spencer Ranch - land purchased 149 years ago by cabinetmaker and woodworker John Spencer for $1.25 an acre. The ranch is just inside the county line, less than a mile northwest of Big Springs.
The organization plans to turn the place into a year-round retreat for adults and a summertime escape for more than 1,500 youths, age 7 to 18. Upgrades being considered include construction of cabins, a dining hall, a swimming pool, a garage for equipment, a chapel, multipurpose areas and a gymnasium.
All would blend in with a site that already includes an expanded home originally built in 1865, and a restored 126-year-old barn that likely will be converted into a nature center - perfect for helping visitors understand and enjoy 30 acres of prairie and other gentle terrain that features everything from prairie grasses to a registered forest.
"It's absolutely gorgeous property," said Maj. Loren Carter, the organization's divisional secretary for business administration in Kansas City, Mo. "It's a terrifically exciting project, but it's also a challenging project."
The Salvation Army bought the property so that it could replace its Three Trails Camp and Conference Center, the organization's longtime operation in Independence, Mo.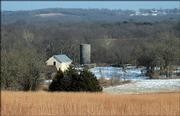 The Salvation Army started shopping around for a new space this year when it realized that the existing camp no longer fit its needs.
Urban encroachment
At Three Trails, on 40 acres at the northwest corner of U.S. Highway 40 and Lee's Summit Road, campers no longer can escape encroaching urbanism. One of the entrances to a new Bass Pro Shop is going in across from the camp's entrance.
"When we went out to that site 80 years ago it was out in the country, but the city has grown up around us," Carter said. "There are 600 apartment units presently being built right across the street from our camp. It's almost impossible for us to continue a camping program there. Even though we have a 40-acre site, it's still very tight."
The Salvation Army intends to put the land up for sale in January or February, seeking between $4.5 million and $5 million. The proceeds will be used to cover costs of the new site in Douglas County, and provide the bulk of funds expected to be necessary to turn the new site into an even larger operation.
'A good start'
"It won't build a new camp - not completely," Carter said. "It'll be a good start, for sure."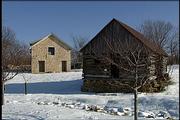 The Salvation Army intends to conduct a feasibility study during the next six to eight months, to determine just what features should be incorporated into the land in Douglas County, Carter said. The project likely will require a capital campaign to generate additional financing to make the entire project a reality.
It could be anywhere from two to five years before the Douglas County camp is up and running, he said, but it hasn't stopped officials from looking forward to the opportunities it will afford. The Oregon and California trails run through the property.
"There's a lot of fauna and flora there that we want to keep intact, and not destroy or bother," Carter said. "There's herds of deer, and all kinds of small animals - rabbits, raccoons and possums. There's even been a sighting of a cougar on the property. :
"We want to keep it intact. We envision it being a western, southwestern type of theme, with the history and tradition of the land. Big Springs - that's where the pioneers would stop and fill their water barrels before heading west out onto the prairie. We'd like to have a pioneer or western kind of theme."
Youths from 24 corps community centers in Kansas and western Missouri - including Douglas County - would be expected to enroll in summer camps ranging from three to 10 days. The Salvation Army also runs a music camp that includes youth and adults.
The site also likely would be available to churches and other not-for-profit groups in the fall, winter and spring, Carter said.
The Salvation Army bought the property from John and Janice Peterson, who bought the land and buildings in 1999 from Maxine Spencer. They had used a local stone mason to restore the property's old barn, and made additions to the home - one for a master bedroom, and another for a living room and kitchen.
The property includes "literally miles and miles" of stacked-stone fences, and the Petersons used federal grants to help preserve the area for wildlife.
"We're just thrilled that it will be kept in a state where so many people will be able to use it over the years," John Peterson said.
Copyright 2018 The Lawrence Journal-World. All rights reserved. This material may not be published, broadcast, rewritten or redistributed. We strive to uphold our values for every story published.