Deforestation in the Amazon could have repercussions that hit home for Kansans, according to recent research led by a Kansas University professor.
The findings of Johannes Feddema, associate professor of geography at KU, and a team of scientists from the National Center for Atmospheric Research in Boulder, Colo., appear in a recent issue of Science.
The team's research shows that when humans change the way they use land, whether for farming or other purposes, those changes can have significant impact on regional and seasonal climates.
Thus, deforestation in the Amazon could change the climate of the southwestern United States or even Kansas in the future, Feddema said.
Land use changes may not be as big a force for global climate change as some other human activities, but they are significant in some areas, the research found.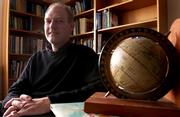 "We're just adding another factor that constitutes a potential human influence on the climate," Feddema said.
The role of land use and land cover in changing climates has been nearly ignored in reports of the Intergovernmental Panel on Climate Change, but Feddema said he hopes this research changes that.
More research is needed, he said.
And though sophisticated, the models used to study climate change are not perfect.
"We need to make our models better," Feddema said. "We need an awful lot of computer time and resources to do that."
The study of global climate change, its causes and future changes are complex with some points, such as global warming, being debated.
"Most of the scientists that work in this area do feel like there is global warming and that it's a real thing," Feddema said. "There are a few people who don't feel that way. In terms of public opinion, the question is, 'who gets the most press time and who gets listened to.'"
Lee Gerhard, a former director at the Kansas Geological Survey, said Feddema's findings are new and interesting and more research is needed.
Gerhard said he thinks humans cause change in climate, but they aren't the most significant factor.
But, according to Feddema, it's difficult experimenting with the Earth, when there's only one.
"I think there is very good evidence now that definitely the climate is changing," Feddema said. "We'll probably never come up with 100 percent proof before it's way too late to do something about it. So the question is, 'do you want to take the chance?' ... The problem is we only have one planet."
Copyright 2018 The Lawrence Journal-World. All rights reserved. This material may not be published, broadcast, rewritten or redistributed. We strive to uphold our values for every story published.