Plainville — At some point, it probably will be old news when one of Chuck Comeau's interior design companies receives recognition from the industry that's still not used to having competition in Kansas.
But that's not the case yet.
The latest spotlights are shining on Dessin Fournir, the Plainville-based furniture company that manufactures classic but contemporary furniture. In the April issue of House and Garden magazine the company was named one of the top three design and manufacturing furniture companies by professionals in the trade.
Another Comeau company, Palmer Hargrave, was given a nod in the same list -- honorable mention for its lighting collection.
And unknown to this petroleum geologist turned interior design executive, his conglomeration of companies cut the upper crust of another list -- the top 10 overall design companies, as selected by those same designers.
He didn't know about that honor until he attended the awards ceremony for the others in New York.
"Here we are in the middle of nowhere, and we're in the top three," Comeau said.
In recent years, that notion of being in the middle of nowhere has been a good selling point. Companies seem to remember products made or designed in Kansas, he said. And even though western Kansas isn't known as a plush spot for interior design experts, he's quick to praise his 76 employees in Plainville who have come on board and claimed this kind of work as their own.
Comeau's companies have long relied on another well-known Kansas company for its craftsmanship, so much so that Dessin Fournir now is a majority owner of what used to be the Hays Planing Mill. The specialty company has been renamed The Planing Mill, and Comeau hopes to thrust it onto the national scene. The business, which has remained in its same location on Elm Street despite the change in ownership, eventually will move into a renovated and restored shop at 12th and Oak.
All of the kudos are nice, Comeau admits, but he sees this success as the start to a bigger and better picture for rural Kansas.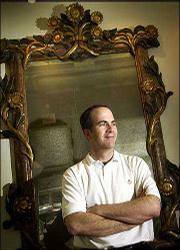 "It's also a real tribute that rural America is still alive and well. Don't count it out because cattle can't sustain it, and oil can't sustain it. There's tons of opportunity," he said. "I think it represents the potential that rural America does have for business, especially given the Internet and virtual networks.
"You can transact business, and these rural settings are ideal settings for businesses like this. That is a huge, huge message. It isn't so much that the business is a success. It just goes to show you can compete on a national, international level. You can do it extremely well, and you can do it from a rural community. You don't have to do it in the city."
If anything, Comeau says that a rural setting, including the quiet and wide open spaces, are better for creative-minded businesses than the cramped quarters of big cities.
Executives from other companies and public relations firms from all over the country have visited the Plainville-based company, and over and over again people are in awe of what's happening here. These aren't the kind of products they envision coming out of a rural area.
That's an out-of-date stereotype, Comeau says.
"What better place to be creative ... a very calm atmosphere to be able to do things that are creative and productive."
And don't even begin to think that Comeau is at a point that he's comfortable, or ready to sit back and relax a bit.
"We're working on self-acquisitions that would involve New York companies that we would transfer back to Kansas," he said. "There's a lot of ability to expand what we're doing because of where we're located."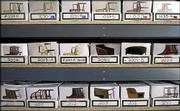 Copyright 2017 The Lawrence Journal-World. All rights reserved. This material may not be published, broadcast, rewritten or redistributed. We strive to uphold our values for every story published.