Visit website 831 Vermont St, Lawrence, KS 66044 Opens today at 8 a.m.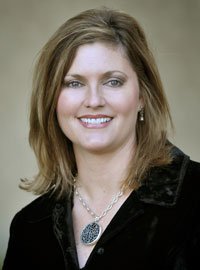 Dr. Michelle Saunders' exposure to the field of dentistry began at a very young age when she and her family ventured overseas to pursue her parents' dream to become missionaries. Her father, a 1965 graduate of the University of Nebraska's College of Dentistry, practiced in Karachi, Pakistan, at the Karachi Seventh-day Adventist Hospital for six years. As a young girl, Dr. Saunders traveled with her father's dental team to remote villages to serve those who were in great need of dental care. She and her family also spent many years in Okinawa, Japan, and Hong Kong, China, and two years in Moscow, Russia. Dr. Saunders attended high school in Singapore and returned to the United States in 1984 to attend college.
In 1992 Dr. Saunders received her Doctorate of Dental Surgery from the University of Missouri -- Kansas City School of Dentistry. Her dental career began in Raytown, Missouri, followed by four years in Bonner Springs, Kansas. She has been with this practice since January of 1997.
Dr. Saunders is a member of the American Dental Association and the Kansas Dental Association. She resides in Lawrence, Kansas and has five children, Dakota, Savannah, Bailey, Hueston and Macy.