Visit website 831 Vermont St, Lawrence, KS 66044 Opens Tuesday at 8 a.m.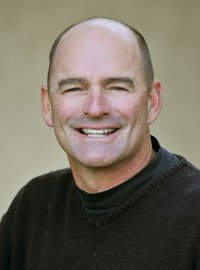 Dr. Brian Wilkerson is a Kansas native, born and raised in Overland Park. He received his undergraduate degree in Biology from the University of Kansas and his Doctorate in Dental Surgery from the University of Missouri -- Kansas City School of Dentistry. He has been in private practice since 1986. In 1989, Dr. Wilkerson became a partner in this practice with Dr. Jerry Nossaman who is now retired but still an integral member of the team.
Through his professional memberships in the American Dental Association and the Kansas Dental Association, Dr. Wilkerson keeps abreast of the latest developments in the field of dentistry. He enjoys golf, Kansas University athletics, cooking and is an avid runner. Dr. Wilkerson has competed in numerous marathons across the country. He resides in Lawrence with his wife, Joni, and their Teacup Maltese puppy, Lilly. They have 5 children; Tyler, Jon, Brian, Jr., Alissa and Mallory.