Visit website 4910 Wakarusa Court, Lawrence, KS 66047 Opens today at 10 a.m.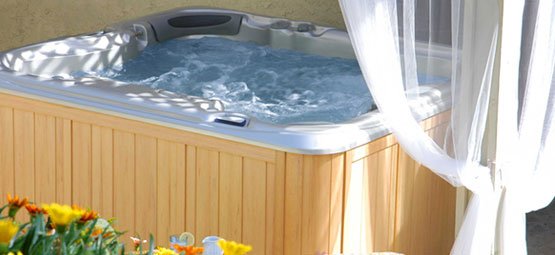 Majesta (800 Series)
Majesta. Find time to take care of you.
Picture yourself in a Majesta spa enjoying the privacy of your own backyard. Its water is always pure and sparkling, with the new, advanced MicroClean Plus Filtration System working efficiently to keep it that way. There are 35 therapeutic jets in the Majesta hot tub, with patented Fluidix Intelli-Jet and the Accu-Ssage seat designed for the ultimate spa experience. You can add the new SunSound CD AM/FM radio option with the i-Touch Media Docking Station Made for iPod and MP3 jack.