Visit website 534 Frontier Rd, Lawrence , KS 66049 Opens today at 10:30 a.m.
Our Menu / $6.99 LUNCH SPECIALS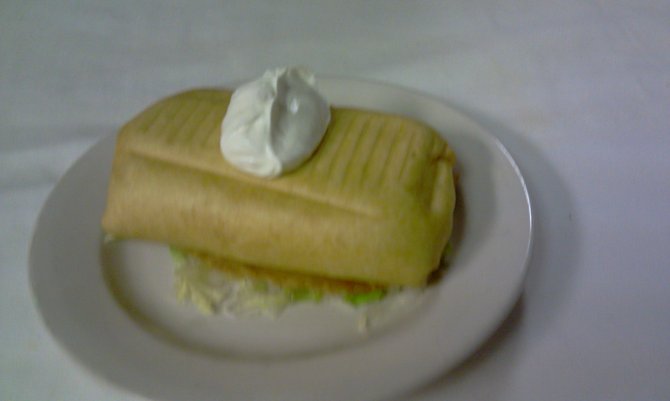 LUNCH MENU $6.99 ea MONDAY-THURSDAY FROM 11 AM TO 3 PM 1. JALISCO TACO SALAD A bed of lettuce topped with your choice of chicken or ground beef, diced tomatoes, cilantro, onions, cheese and fresh cooked tortilla chips. 2. TAQUITOS Two crispy corn Taquitos filled with shredded beef, fried to golden brown and served with sour cream over a bed of lettuce. Served with rice and beans. 3. CHICKEN CHIMICHANGA A burrito size chimichanga filled with chicken, rice, beans and cheese, topped with sour cream. 4. GORDITA One handmade gordita filled with ground bee, cheese. lettuce, diced tomatoes and sour cream. Served with rice and beans. 5.CAMARONES POBLANOS Shrimp sautéed in a spicy tomatillo-cream sauce. Served with tortillas and guacamole.