Visit website 23rd. and Haskell Ave., 2309 Haskell Ave, Lawrence, KS 66046 Open today until 11 p.m.
Products / Potato Olés® Scrambler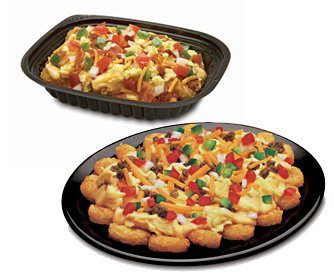 Start your day the West-Mex® way. Potato Olés® and eggs, smothered with nacho cheese sauce, your choice of bacon or sausage. Topped with green peppers, onions, fresh tomatoes and shredded cheddar cheese. Available regular or small.