Visit website 4828 Quail Crest Place, Lawrence, KS 66049 Opens Thursday at 8 a.m.
Photos / The Caddy Stacks Mini-Golf Fundraiser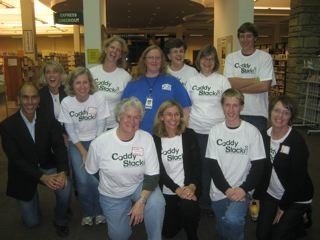 The Caddy Stacks Crew are, back row, from left, Noelle Fox, Jill Fincher, Camille Lechliter and Alex Thompson; middle row, Dr. Dan Ranjbar, Kathleen Morgan, Maria Butler and Sherri Turner; front row, Mary Lynn Stuart, Margie Coggins, Calvin Morgan and Susan Brown. The Nov. 21 event, sponsored by Ranjbar Orthodontics, was held at the Lawrence Public Library.
Photo courtesy of John Ross