Visit website 530 Folks Road, Lawrence, KS 66049 Open today until 6 p.m.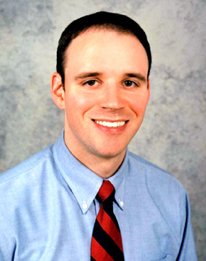 Welcome to our practice! I truly enjoy what I do, especially interacting with so many different types of people I can learn from. Getting to know someone is very rewarding, but helping them live a healthier and more comfortable life is priceless!
In 1997, I graduated from the University of Kansas with a Bachelor of Science in Sport Science. Afterwards, I went to the University of Minnesota, where I earned my DDS in 2001. For nearly ten years, I have enjoyed helping patients maintain or improve their oral health, which has been proven to improve overall health. I enjoy educating patients on simple ways they can take care of themselves.
As a part of the Lawrence community, I truly care about our patients. They are the people we see at sporting events and the hardware store. I work hard to provide the highest quality care for each individual with a gentle touch.
Our team is a truly wonderful group. They consist of a group of ladies who are courteous and compassionate, and they do a great job of making patients feel comfortable while in the office. Everyone in our practice enjoys talking with our patients and getting to know a little bit about their lives. The connections we make with our patients helps build trust and companionship, which is very important to us.
I am originally from Topeka and have lived in Lawrence for 14 years. In my spare time, I enjoy travel, exercise, sports, music, cooking, wine, and theater. I am a board member of the Head Start Health Advisory Board, and a member of the Douglas County Dental Society as well as the Kansas Dental Association. I am also active with the LIed Center as a board member of the Friends of the Lied.