Visit website 1805 E 19th St, Lawrence, KS 66044 Opens Tuesday at 11:30 a.m.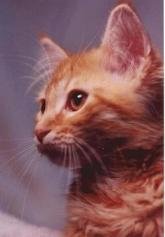 The Litter for Critters Club was formed to help cover the shelter's costs for cat litter. Because we provide each cat with fresh litter daily, our costs just for litter come to $160 each week. We're asking individuals and groups to join the Litter for Critters Club by making an annual donation of $160. If $160 stretches your pocketbook, any amount will help. Joining our Litter club is much easier for you than buying, loading, and unloading heavy bags of litter.
To learn more about Litter for Critters and how to become a member, please go to www.lawrencehumane.org and click on How to Help, Donation Programs. Or call us at 785-843-6835.