Visit website 4600 Bauer Farm Drive, Lawrence, KS 66049 Opens today at 11:30 a.m.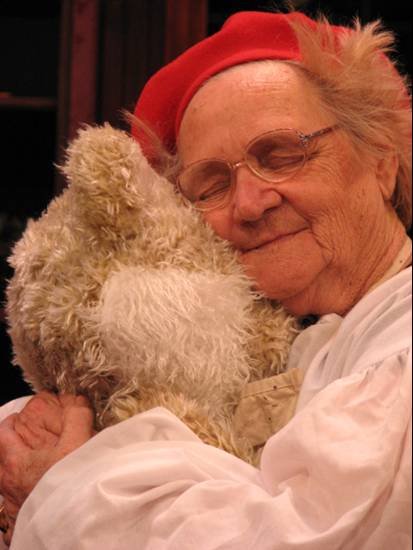 Lawrence Community Theatre began performances in the mid-1970s at Lawrence Arts Center. LCT was organized in 1977 and incorporated as a not-for-profit in 1978 by a handful of individuals with a "kitty" of $500. Scheduling challenges at the Arts Center led to a gypsy-like existence for LCT with rehearsals scattered around the city; storage in numerous basements, garages and barns; and set construction often taking place outdoors. During its search for additional performance space, LCT performed shows at South Park, Trinity Episcopal Church and Teepee Junction.
It became increasingly obvious that the expanding Theatre program and the growing Arts Center could not remain in a single building. In 1984, LCT moved to a former church at 1501 New Hampshire. The facility was purchased and renovated with the help of many generous community volunteers. In addition to conducting a major fundraising drive for professional renovation work, LCT received large amounts of donated services and volunteer labor. The Theatre opened in January 1985 with the original script I Was Right Here a Moment Ago, written by local playwright John Clifford.
Throughout the years, many capital improvements have been made to the facility, including a new roof, front steps, a ramp and a handicapped-accessible restroom, ventilation and cooling systems and a furnace. In 1992 when the Granada movie theatre was remodeled, its seats were offered at a very reasonable price. Thousands of hours of volunteer labor, scraping, scrubbing, painting and upholstery work restored them to their former plush art-deco glory. The new seats not only provided comfort for LCT patrons by replacing hard church pews; they also allowed the Theatre to offer patrons reserved seating.
In December 2003, a fire caused by a faulty lighting fixture in the costume area did more than $150,000 damage to the Theatre and its contents. Almost two-thirds of the Theatre's costumes were destroyed, and the building suffered extensive smoke damage. Insurance and the enormous efforts of many giving volunteers put the building back together with scrubbed walls, fresh paint and new carpet.
The Theatre features six to eight major shows each season and is highly regarded for its stellar productions, which have garnered numerous accolades. The 1998-99 season, for example, brought awards and regional recognition to LCT with Grace and Glorie, produced in conjunction with Hospice Care in Douglas County. The play earned first place on the state level at the American Association of Community Theatre Festival in Hays and went on to a seven-state regional competition, where it placed third.
During its 31-year history, LCT has become increasingly involved in community outreach activities and educational programming. In 1986, the Theatre launched School's Out, Theatre's In, a program for children in grades one through five that takes place on school holidays and in the summertime when students are out of school but parents must work. The program has been used as a model for similar programs in the Midwest. An intergenerational program in its sixth year, Kids at Heart, teams LCT volunteers from the Vintage Players, an acting troupe for seniors, with second-graders at Deerfield and Cordley Elementary schools. Senior volunteers read classic fairy tales and then encourage the students to act out and illustrate the stories.
Now in its 32nd season, the Theatre enjoys a loyal volunteer and patron base. Managed by a small professional staff, the Theatre's programs are supported by 400 to 500 volunteers who consistently log more than 22,000 hours annually working as actors, designers, seamstresses, technicians, ushers, bartenders and office workers. Season ticket holders number nearly 1,000.