Visit website 2429 Iowa Street, Lawrence, KS 66046 Opens today at 10 a.m.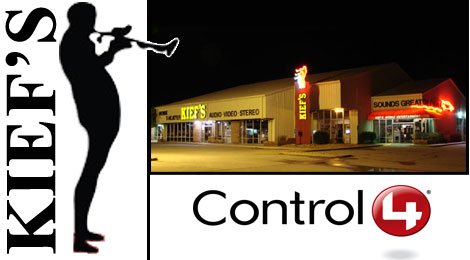 Details
Phone: 785-865-4337
Fax: 785-862-0501
This business appears in: Arts and Entertainment, Movies, Film, and Video, Video Stores, Computers and Electronics, Retail, Department Stores, Electronics, Hobbies, Weddings, Services, Telecommunications Service & Equipment
Reviews
Rating: 1
Every time I go in to look at the albums and CD's I am ignored by the manager sitting in the corner at his computer. Apparently chatting on Facebook for the two and a half hours I was there was much more important than interacting with customers. This has now happened four times in a row. I have been a long time Kiefs supporter and very much appreciate the variety they provide. I am not however, a supporter of being snubbed for Facebook. Unacceptable!!!
Rating: 1
Last weekend after the Christmas parade we parked a couple of horse trailers in the large parking lot to grab something to eat at Saints. A lady from Kiefs came out and was all pissy that we were blocking views of her business from people traveling on Iowa St. I had always thought that bringing people to town for events like this was a good idea for local business. So next time you are in town skip Kiefs - that lady was grouchy. Merry Christmas.