Visit website 330 Maine Street, Lawrence, KS 66044 Opens Friday at 8 a.m.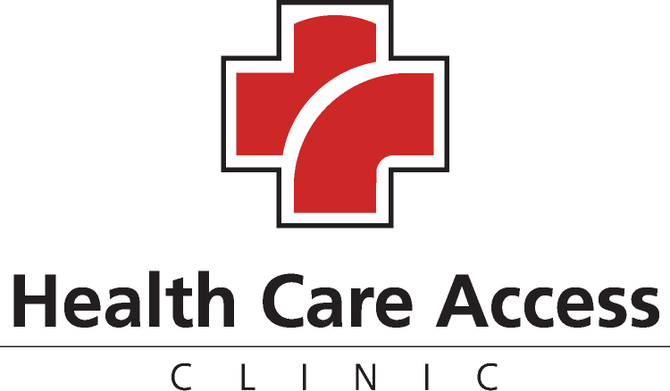 Health Care Access Clinic offers the following services to its clients. A modest fee of $10 - $20 is requested, but no one is denied care due to inability to pay. Primary Care Clinic Health Care Access Clinic offers a primary care clinic to meet the needs of our clients. The clinic is staffed by and Advanced Registered Nurse Practitioner who operates under the direction of the volunteer Medical Director, Dr. David Goering. Volunteer Doctor Clinic Many local doctors donate their time and services by volunteerting on site at Health Care Access Clinic. These appointments are often used by patients who have medical conditions which need consultation from a physician. Patients will be seen by an ARNP prior to a visit with a volunteer provider. Referrals When a patient needs services from a specialist, they can be referred from Health Care Access Clinic for a one time consultation with a specialist in the community who volunteers his or her time and service. This consultation is donated, however follow-up arrangements must be made between the client and the specialist. Medication Assistance Program Health Care Access Clinic realizes that some patients are unable to afford medications. Medication assistance is limited to Health Care Access Clinic clients and the prescriptions that they receive through our clinic or through a referral specialist.
There are three different options for medication assistance:
* Patient Assistance Program
  Many of the pharmaceutical companies offer medications to the low income free of charge if they meet low-income criteria. Health Care Access Clinic clients meet the eligibility requirements of the major pharmaceutical companies. Our Staff assists each client in receiving medications through this program if available.
* Samples
  Pharmaceutical companies distribute samples of various medications to doctors' offices on a regular basis. The physicians will donate portions of their samples to us for use by the Health Care Access Clinic patient.
* Discount Vouchers
  Discounts are available at participating pharmacies with issued vouchers. Paying for prescriptions is only available based on the clinic's available funds.